On November 6th, the American Cultural Exchange Center of the University of Shanghai for Science and Technology (USST) invited Dr. Xiaoxue Sun to present a lecture-concert to the USS faculty and students at the Music Hall. Dr. Xiaoxue Sun got her Ph.D. Degree in piano-playing from Michigan State University, and is currently an associate professor in the Piano Department of the School of Music of the Capital Normal University.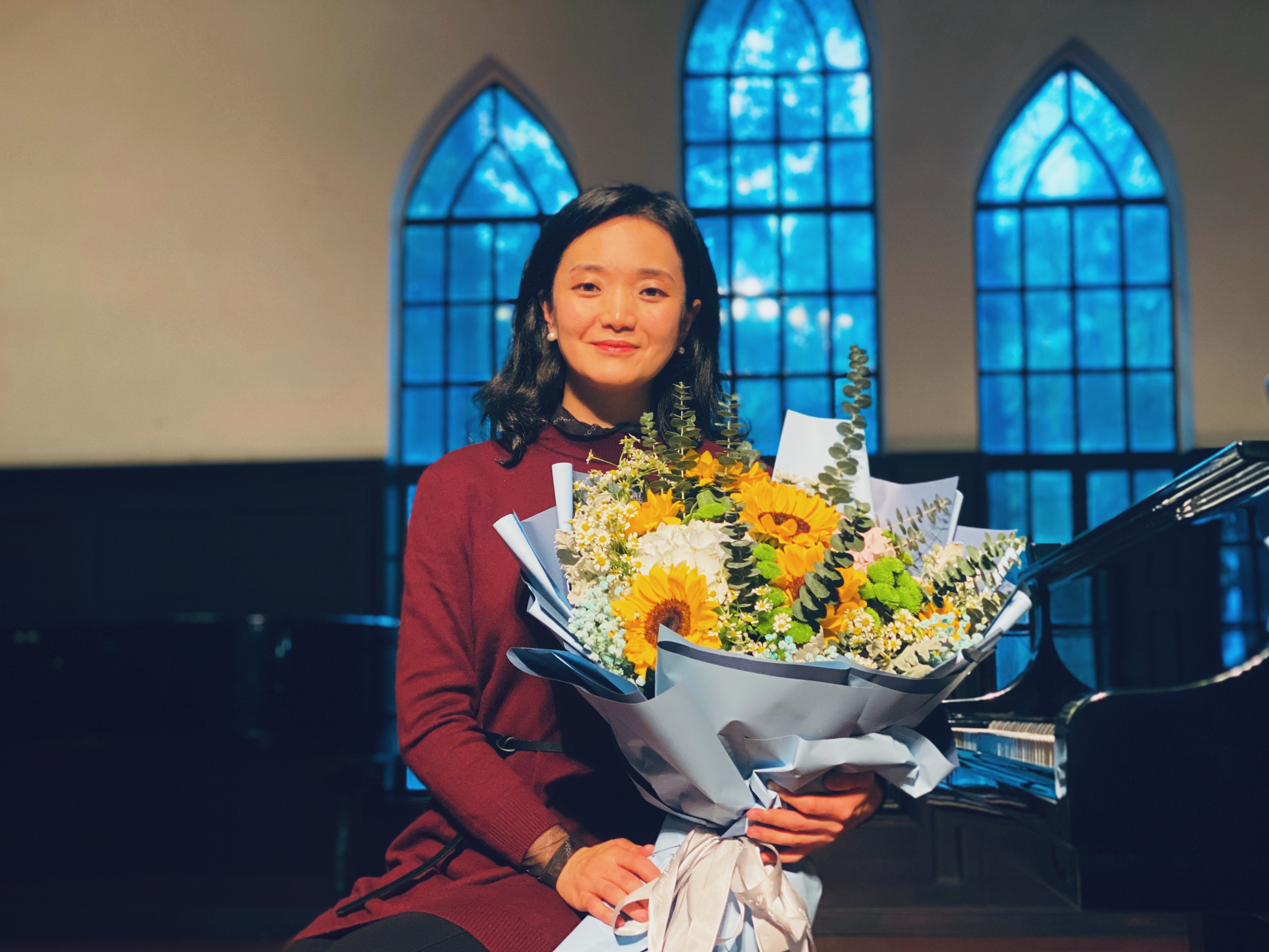 Dr. Xiaoxue Sun first briefly shared her feelings of what she had seen and felt when she came to Shanghai by citing Heine's words, "the end of the language is music", which lead to the theme of the lecture-concert, that is "telling stories with sound, and drawing images with sound". Dr. Xiaoxue Sun began with the Polish composer Chopin's nocturne BI49. As her fingers danced on the black-and-white keys, and the music flowed, the audience's heart gradually calmed down. Then Dr. Xiaoxue Sun started to play "Scarati Sonata K380" from the late 17th and early 18th century. The pleasant sound of the piano unfoldedto the audience the nobility and elegance of the palace at that time. Dr. Xiaoxue Sun broke down several songs into several fragments for comparative analysis, such as the blues of the C-tone and the bright and lusterful contrast of the E-tone, so that students could better feel the beauty of the music.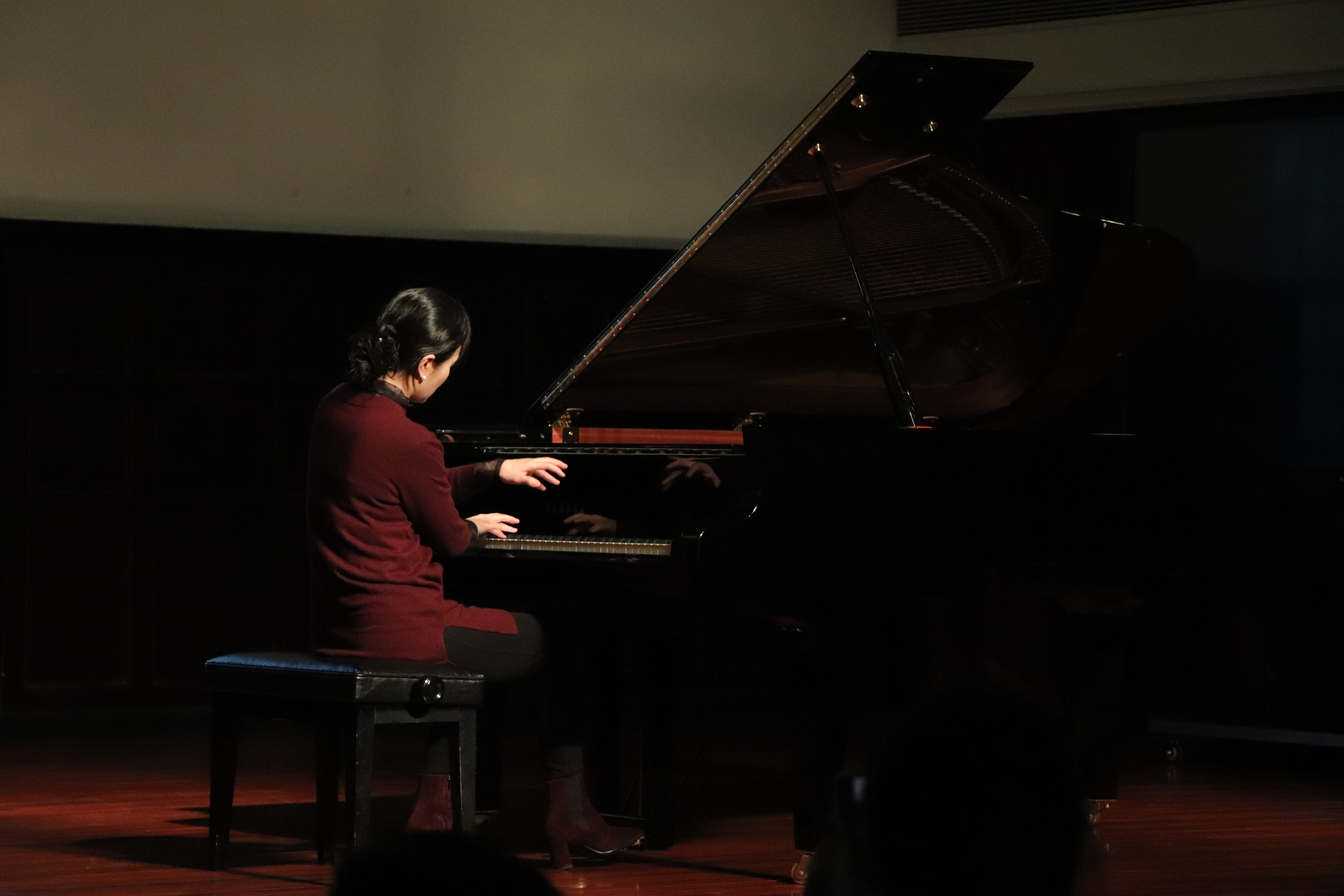 After short break, in the second part, Dr. Xiaoxue Sun played "Down A-tone Chopin Narrative", once again with superb piano skills, fully demonstrating Chopin's work. Close eyes in the afternoon and indulge in the melodious romance, the audience can feel the emotions and background of the times conveyed by the composer from the music. In the end, Dr. Xiaoxue Sun performed Wang Lisan's work "Taosheng" to the audience. The sound of waves, bells and drums in the notes was heard, painting a cloudy, rolling scene.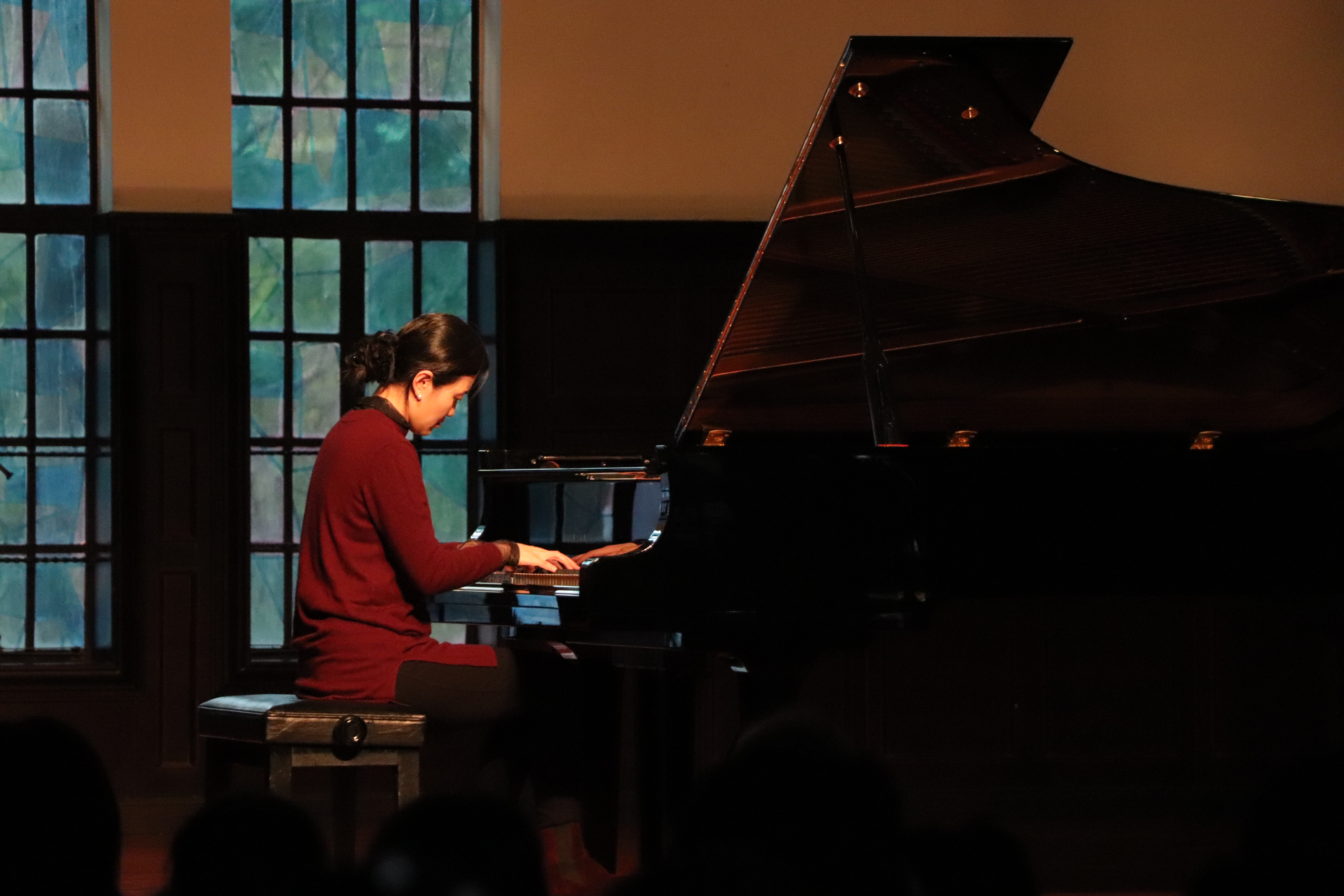 From Dr. Xiaoxue Sun's performance, the students deeply felt the composer's strong emotion in the music, the characteristics of the times conveyed by the music, and the story of the music.