The summary meeting of the evaluation work for Chinese-Foreign cooperative education (Once in 5 years) in 2020, which was sponsored by the Department of International Cooperation and Exchanges of the Ministry of Education (MOE) and the China Education Association for International Exchange (CEAIE), was successfully held on December 25 at the International Exchange Center of the Communication University of China. Ms. Mao Dongmin and Ms. Gu Qiuli, director and deputy director of the international and Exchange Department of the Ministry of education, and Ms. Shen Xuesong, Deputy Secretary General of the CEAIE attended the meeting, which was presided over by Mr. Tang Zhenfu, director of the Evaluation Office of the CEAIE. The heads of cooperative educational institutions and relevant evaluation experts, such as Sino-German College (SGC) of the University of Shanghai for Science and Technology (USST), Shanghai International School of Design and Innovation of the Tongji University, Sydney Business School of the Shanghai University, etc., participated in the meeting this year.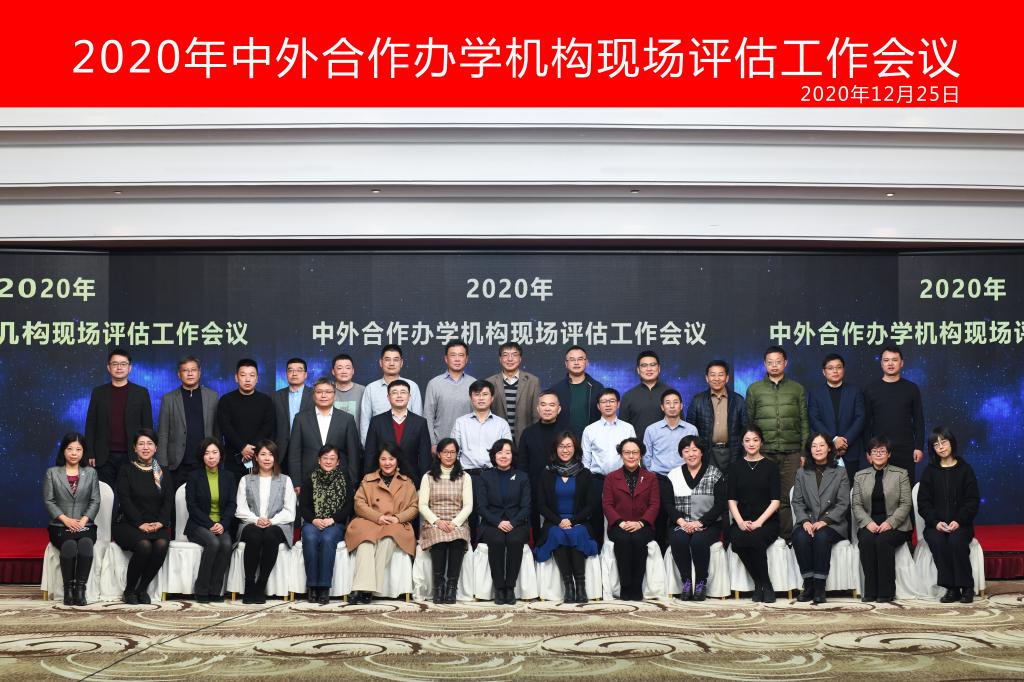 At the meeting, Mr. Tang Zhenfu announced the results of this evaluation on behalf of the Ministry of Education and the China Education International Exchange Association: The Sino-German College of USST and other institutions successfully passed the evaluation. The expert's evaluation report on Sino-German College's evaluation opinion is: the college attaches importance to the party building work of Sino-foreign cooperation in running schools and adheres to the party's leadership. The SGC draws lessons from the teaching model of German University of Applied Sciences to strengthen theory and practice, adopt the "1+N" model, integrates foreign frontier disciplines with domestic classic courses, and introduces a German teacher evaluation system, gives full connection to the role of German companies in Shanghai, and jointly establishes synergy. The innovation laboratory of the SGC has beneficially promoted the international development of the USST. The college's practice in ASIIN certification has opened a window for the school to keep touch with international professional teaching standards. The students have won many awards in various disciplines and industry competitions inside and outside the university. The double degree acquisition rate of graduates has steadily increased, the admission rate and employment rate are relatively high, and the overseas postgraduate study rate is about 60%. The graduates have a high level of quality and good academic performance, and have been widely praised by domestic and foreign enterprises and universities, and have significant social benefits.

With this assessment as a driving force, and focused on the work of our university, Sino-German make concerted efforts to make better use of the internationalization wing of the "one body and two wings", and better help the USST to reach a new level and achieve greater glory.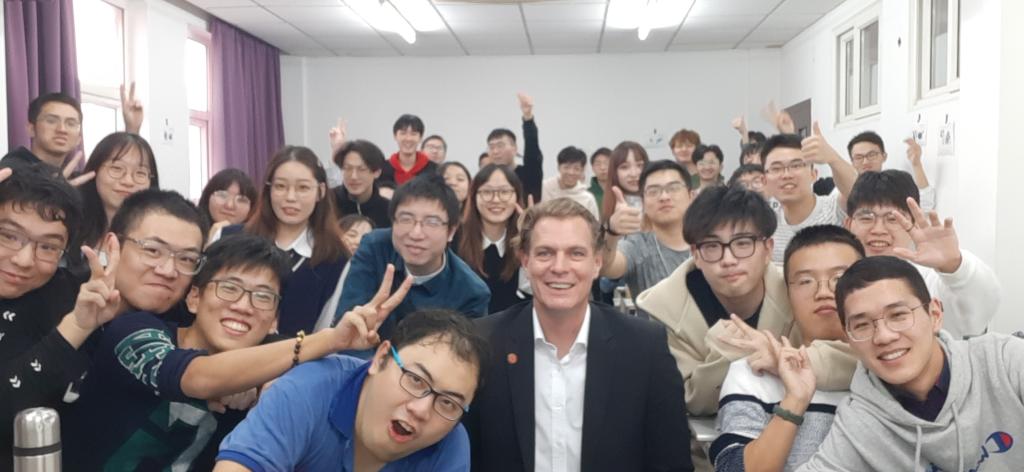 Source from Sino-German College