Recently, Dr. Ni Jing from the School of Environment and Architecture received a notice from the European Research Council. Graded 98 out of 100 points, she was granted "Marie Skłodowska-Curie Actions Individual Fellowship (MSCA-IF)" under the EU "Horizon-2020" research and innovation framework. A few days later, she will go to the host institution, University of Warwick, UK, to participant in her supervisor's team to carry out an international cooperation research project entitled "Digital and Biopolymer Assisted Railway Embankment Reinforcement" and she will be funded for 36 months abroad.
An invitation letter of MSCA-IF Project
MSCA-IF was named after "Maria Skłodowska Curie", a Polish-French scientist, who has won the Nobel Prize twice. It has been recognized as one of the top-three outstanding talent programs of Europe, apart from Newton International Fellowship (UK) and Humboldt Research Fellowship (German). The fellowship focuses on the funding of cutting-edged and innovative research projects in multidisciplinary and interdisciplinary fields, attracting young researchers all over the world. The application for MSCA-IF is highly competitive as well, especially in civil engineering, with fewer than 7% of applicants funded.
"My supervisor owns high fame in her research filed and always holds a serious attitude towards the research. She encouraged me to apply for this fellowship," said Ni Jing, "Over the last decade, I have established a solid scientific foundation in the relative fields and won some international academic awards including GSI Award and IACMAG Award." From the perspective of Ni, she introduced a novel and interdisciplinary topic that focuses on strong industrial application requirements and key scientific problems that need to be urgently solved, which earned her chance of the fellowship.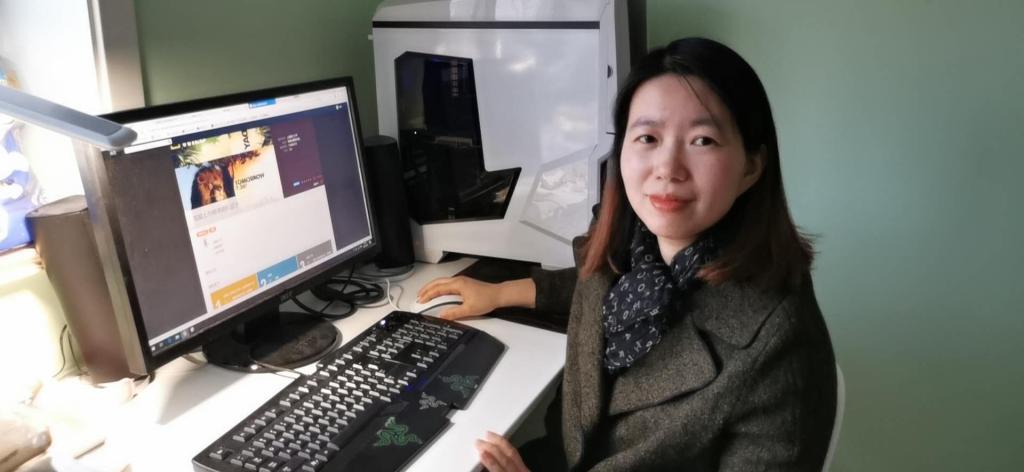 Dr Ni works at her office
Ni has been mainly engaged in the research on soil dynamics, and sustainable and eco-friendly technology of soft soil foundation stabilization, after entering the School of Environment and Architecture of USST in 2012. She has presided over a pile of research projects, and won several outstanding paper awards in a row. Apart from scientific research, Ni has been teaching undergraduate and postgraduate courses with dedicated efforts and has obtained teaching projects. When asked how to balance the relationship between scientific research and teaching, Ni said that scientific research and teaching do not conflict. Actually, they can reinforce each other and promote her personal growth in both teaching and research.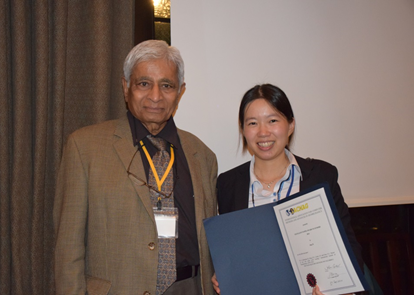 IACMAG Award,Kyoto, Japan
After going to the University of Warwick, Ni said that she would make full use of the abundant subject resources to increase her knowledge and enhance capability of research. "When I return to USST, all I have acquired can be taught to my students, which may further their academic learning." In addition, Ni hopes that she can raise the popularity of USST with these opportunities so that more experts and scholars can hear the academic voice of USST.
Ni Jing's being granted (MSCA-IF) represents another success of USST in international scientific research exchanges and cooperation while building a high-level university with remarkable characteristics. It will also further enhance the international influence of USST and deepen the international cooperation with European countries.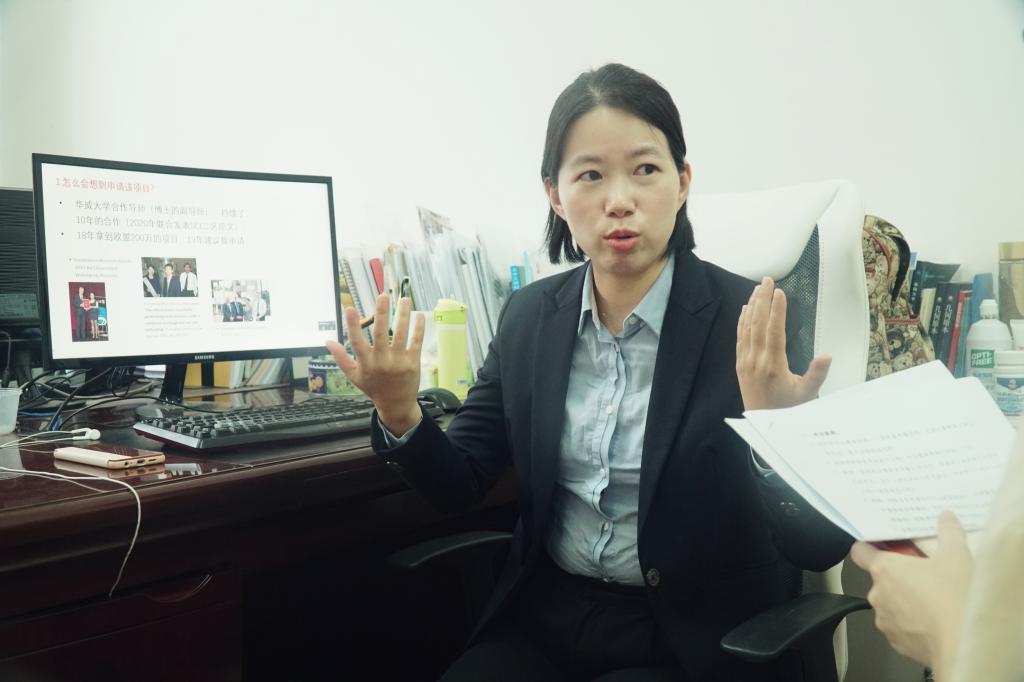 A Recent interview with Dr. Ni by student journalist