Every year, the International Affairs Office of USST provides a lot of choices for teachers and students to visit overseas countries. Three visiting groups this year share some of their tour experiences. Apart from several overseas universities, they visited factories, corporations in Japan, churches and museums in Britain and students from visiting groups in Russia were also exposed to distinctive cultures from other countries in the summer camp supported by Foreign Affairs Office of the Shanghai Municipal People's Government. As representatives of USST, they disseminated brilliant Chinese cultures to foreign friends and harvested valuable knowledge and experience that may not be learned in class at the same time.
Students who joined in the visit to Japan were impressed by the earnest attitude of Japanese people. Ms Luo, who was well under preliminary preparation, was deeply impressed by the Japanese's meticulous attitude in every detail of the work. "Before we set out to visit JEOL, they confirmed the size of our car, the route and the parking space with us. They even drew a picture with every detailed information for us!" They were warmly welcomed when they were visiting JEOL. Everyone is offered with a name tag and the seats were carefully arranged in advance.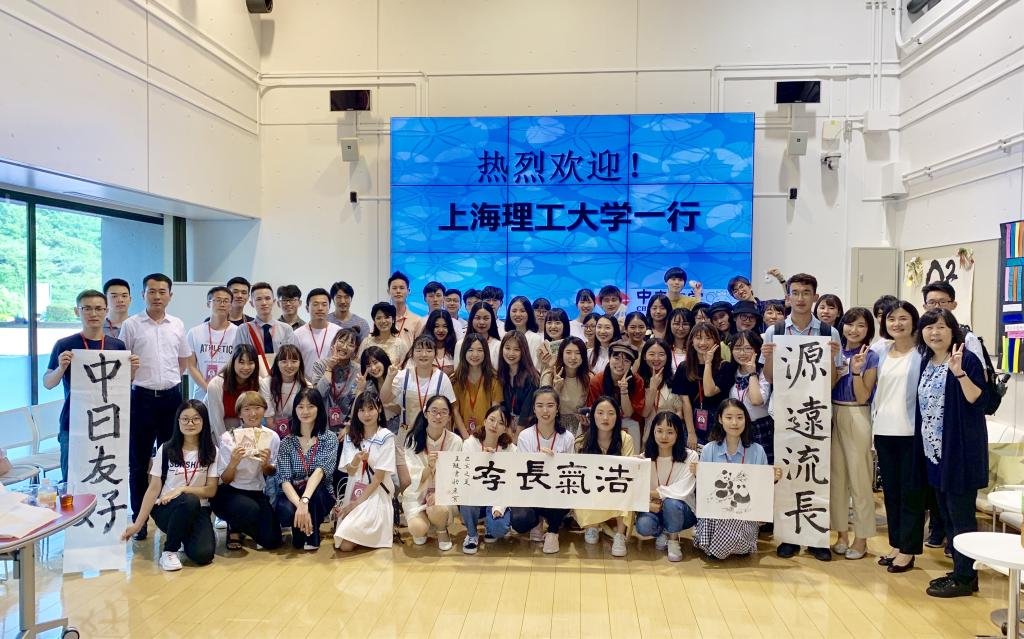 From the advanced library in Tokyo Institute of Technology to the strict manufacturing process with natural formula in Kikkoman Corporation, a leading manufacturer of soy sauce in the world, they began to see the country in a new way. They gradually aroused respect for this wise and hard-working nation with ingenuity.
The student-centred pattern in Japanese and British universities both bring a great challenge to them. "Students in Japan are expected to take responsibility for themselves, and in the full charge of related students affairs department" Mr He Weiming, director of Japan Cultural Center of USST, said to us.
Similarly, at Coventry University, students should be fully responsible for themselves, including attending classes, gathering information and so on. "You are not going to be informed of everything. You have to search for useful information by yourself at any time." Shi Bingxin, one of the teachers that led the visiting group to Britain, told us.
Ms Shi told us: "USST students gradually became more confident in showing and expressing themselves after their visit to Britain."
In class, teachers and students are provided with an online application platform where students can raise any question while teachers can make a response. After class, assignments contain outdoor explorations, which require students to conduct various surveys. More communications are needed during university life. And that may be the reason why such changes in students can take place.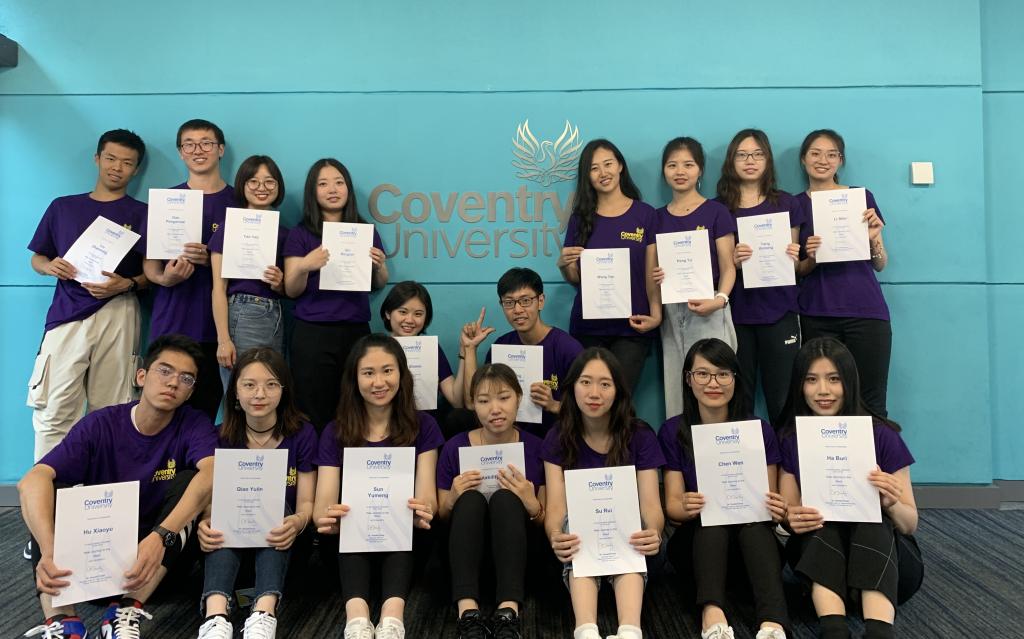 During the two-week summer camp in Russia, our group appreciated Russian handcrafts and some absurd performances and tried to translate ancient Chinese articles into English ones. Due to their endeavour in spreading Chinese brilliant cultures, they won the award for "Best Culture Export". They also encountered some difficulties in wear in the Russian lifestyle but still tried to catch up.
The real challenge for them, however, was that they had to try to think in the same way those foreign students did, and expressed their thoughts in an inoffensive way but still made themselves understood. Despite the differences among cultures, USST students showed their kindness and enthusiasm to foreign students and they began to realize how wonderful Chinese students were. Hao Mengyue, a student who joined in the Russian summer camp, told us: "It was not only a shift in our minds and thoughts to accept diverse foreign cultures, but also an update in the thoughts of foreign students, which meant they abandoned some outdated stereotypes and embraced the brilliant Chinese cultures."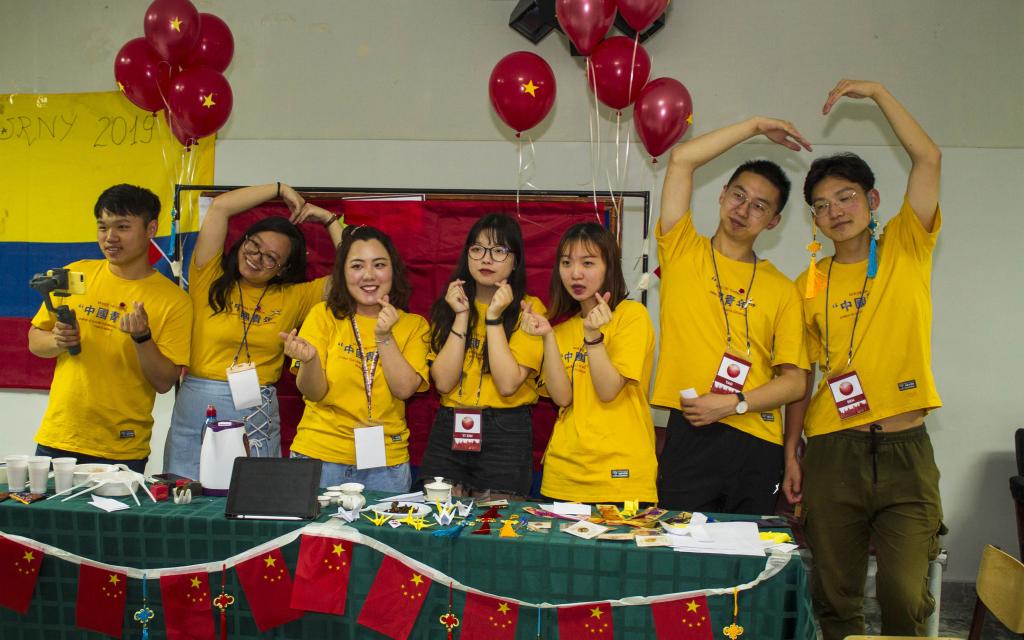 USST has established a good academic relationship with leading Japanese Universities such as Chuo University and Okayama University through the efforts of the Japanese Cultural Center. The program has been carried out for eight years. This year, students created an original program of Kunqu, enjoying high popularity among Japanese teachers and students, which is a promotion of the friendly collaborative relationship and an indication that USST is becoming more recognized among overseas universities.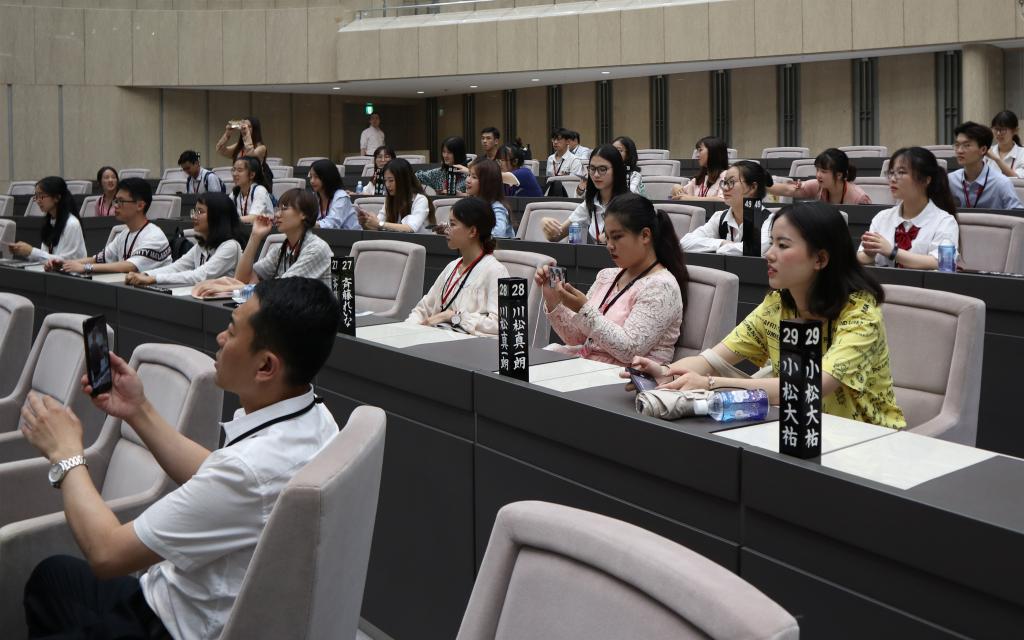 So it is with the relationship between USST and Coventry University. Ms Shi also told us: "Although it is our first time to visit Coventry University, we left a good impression. And through their feedbacks, we learned that they have a strong desire for deepening the following collaboration. At the same time, many students at Coventry University are getting more interested in USST, which may lead to better communication and collaboration between USST and Coventry University."
It is worth mentioning that USST students are the first undergraduate group from China to take part in the Russian summer camp. Due to the excellent performance of the early collaboration between USST and Moscow State University, the Shanghai Foreign Affairs Office offered this opportunity for USST. And the responses from foreign groups were positive.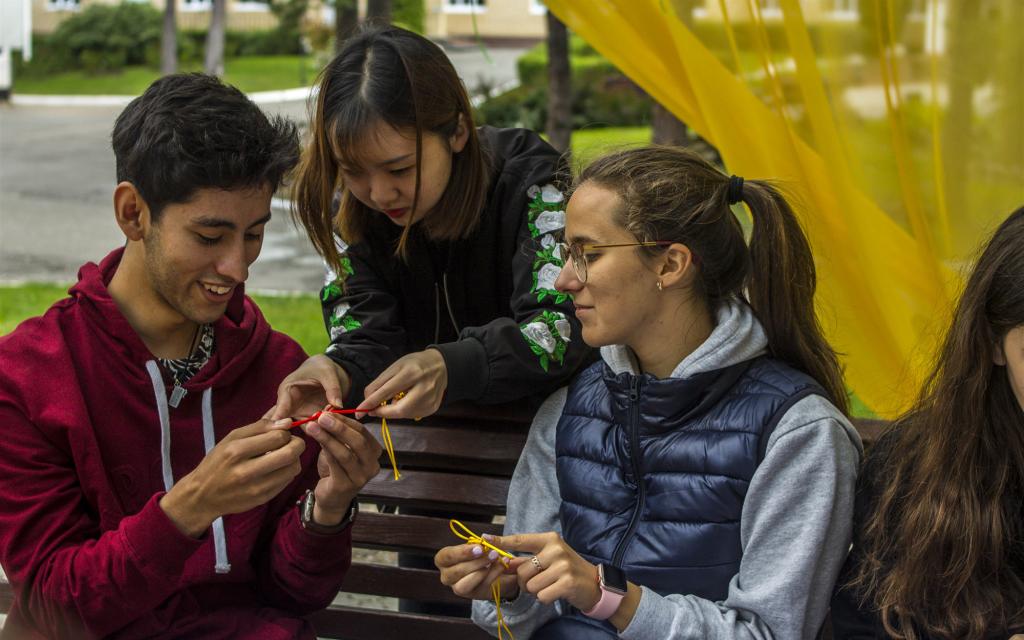 The summer visiting programs are essential in the construction of high-level university thanks to the friendly support of these universities and the Shanghai Foreign Affairs Office. USST is now creating a better platform for both Chinese students and international students to share different cultures, improve their abilities and broaden their horizons.