On the afternoon of October 20, the signing ceremony of the agreement between USST and HAW Hamburg was held in Room 232, No.516 campus, Jungong Road. President Ding Xiaodong, USST, and President Michael Teuscher of HAW Hamburg, signed a new agreement on cooperation between the two universities. Present at the ceremony were Vice presidents Cai Yonglian and Zhang Hua, USST, as well as relevant headsof undergraduate college, International Affairs Office, Sino-German College, School of Optical-electrical and Computer Engineering and School of Mechanical Engineering.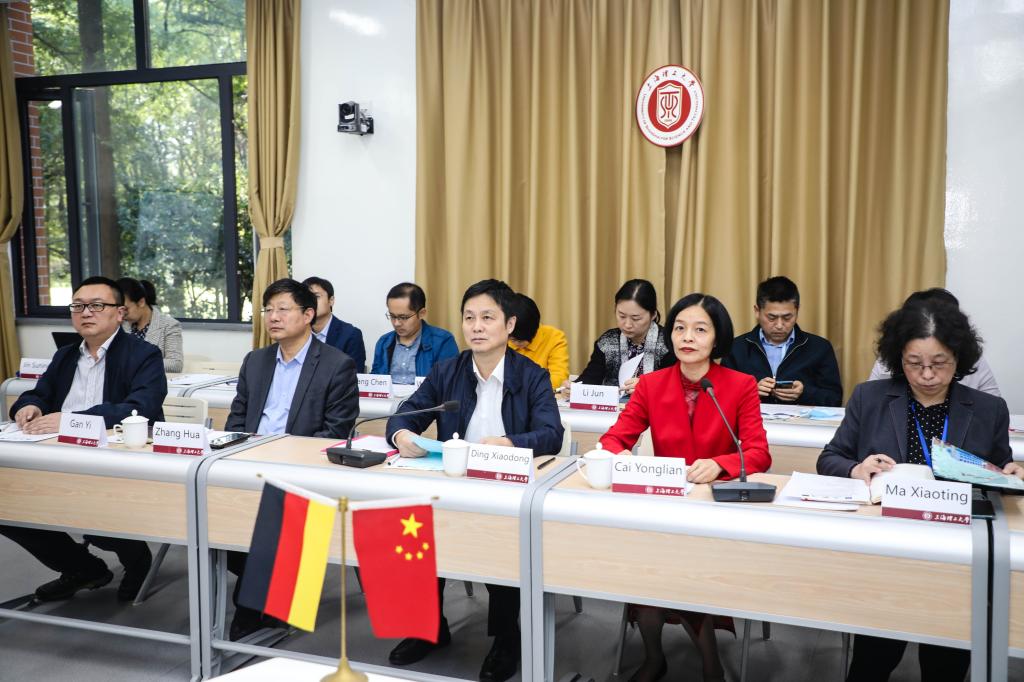 In their speeches, Ding Xiaodong and Teuscher respectively reviewed the history of the cooperation between the two universities, and they were full of expectations for further cooperation in the future: the two universities will continue to consolidate the achievements of the cooperation, and strive to achieve more in the scale and level of collaboration. Subsequently, the signing ceremony between the two universities was officially held.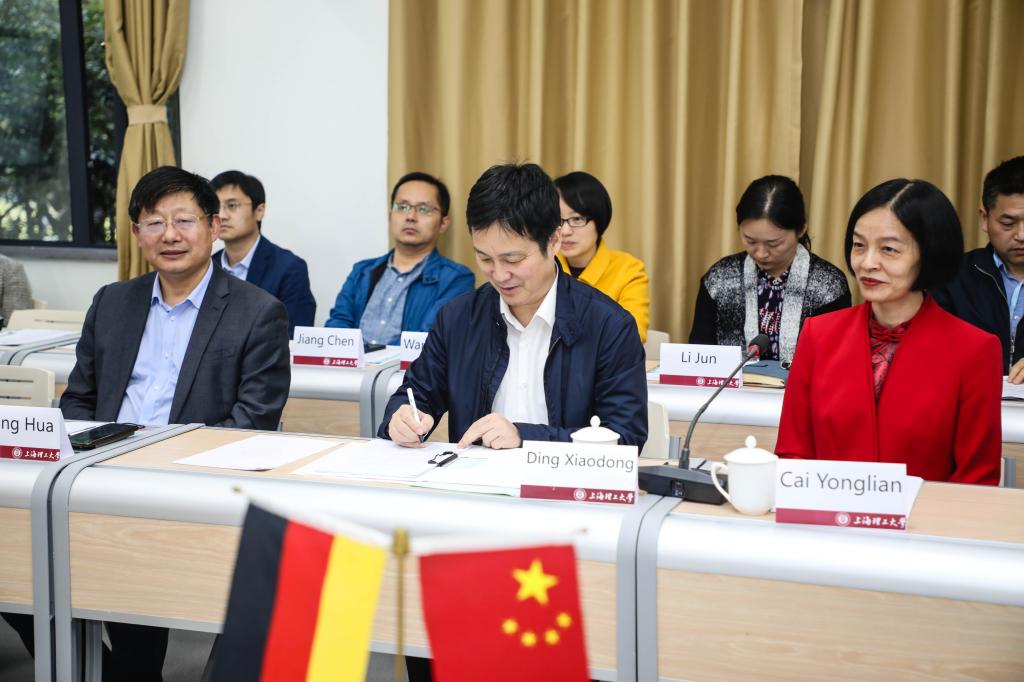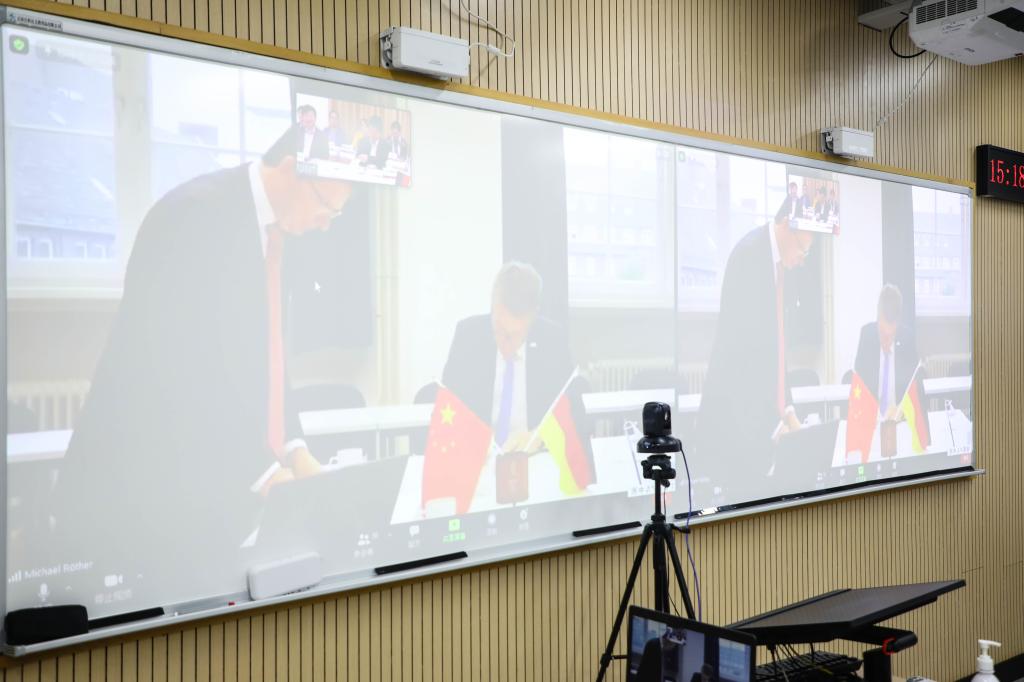 Ding Xiaodong presided over the 2020 joint committee meeting of Sino-German College. Prof. M. Röther of HAW Hamburg, Prof. M. Hoch of Furtwangen University of Applied Sciences, Prof. M. Wick of Coburg University of Applied Sciences and Art and Prof. R. Schreiner of OTH Regensburg attended the meeting via ZOOM in Germany.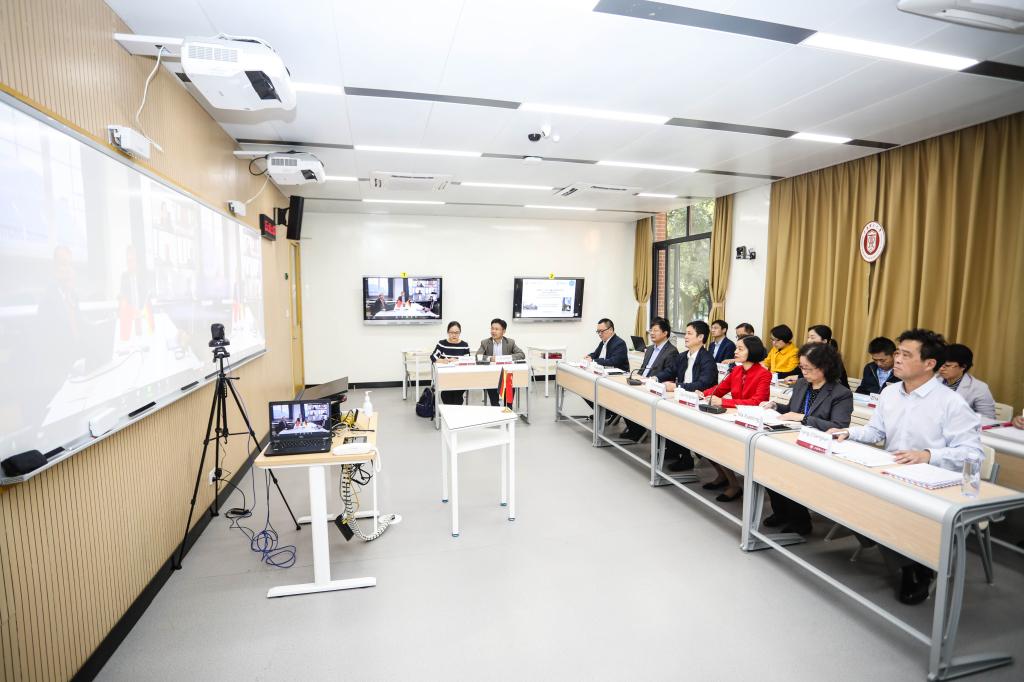 Ding Xiaodong briefed the recent personnel changes of the Management Committee of Sino-German College, and listened to the work reports of Sino-German College in the past year together with members of the joint committee. Subsequently, the Chinese and German leaders of each project reported the operation status quo of each project in the past year, and the representatives at the meeting expressed constructive opinions on the measures and plans of their study programs during the outbreak of the pandemic. Other than that, they also updated the situation of students' enrollment, graduation employment, e-learning platform, online teaching, and the progress of students' exchange visits.
Finally, the members of the joint committee signed and confirmed the meeting minutes of the 2019 annual committee meeting, and made a preliminary appointment of time and place for the next meeting in 2021.