On Thursday November 28th, from 3pm to 5pm, the British Cultural Centre(BCC) held the introductory session of three universities in UK, including University of Huddersfield, Manchester Metropolitan University, and Queen Mary University of London.

Firstly, Mr. Jonathan Wakefield, the international relations manager of University of Huddersfield gave us the introduction of the university. It is located in Huddersfield, only 30 minutes away from the downtown city of Manchester.The university is equipped withvery high level teaching quality and advanced laboratory for students. At the same time, both undergraduates and postgraduates have the opportunity to work part-time in the famousmultinational enterprises. The University also offers various activities to create a cultural exchange platform for the international students at the campus.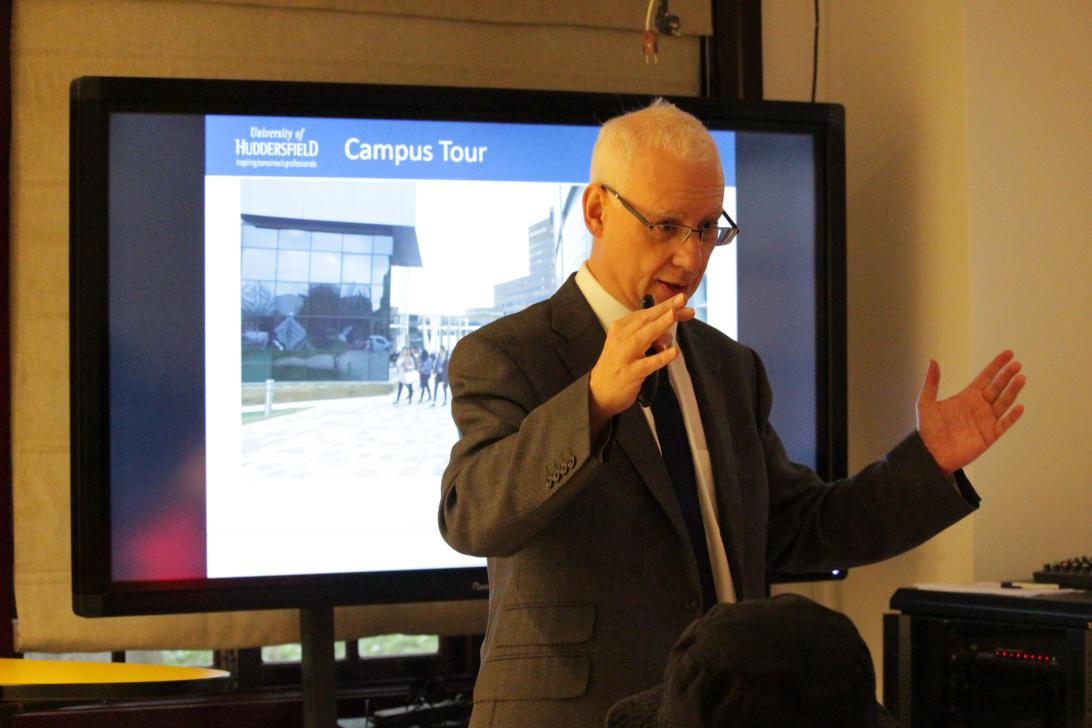 Mr. Jonathan Wakefield introduced University of Huddersfield
Secondly, Professor Joanna Alder, academic from Manchester Metropolitan University, introduced MMU for the students. She told them that Manchester ranked the fourth in the most popular city among students in the world. Manchester Metropolitan University has more than three thousand international students. And she highlighted the school of business law of Manchester Metropolitan University, which is the best business law school in UK.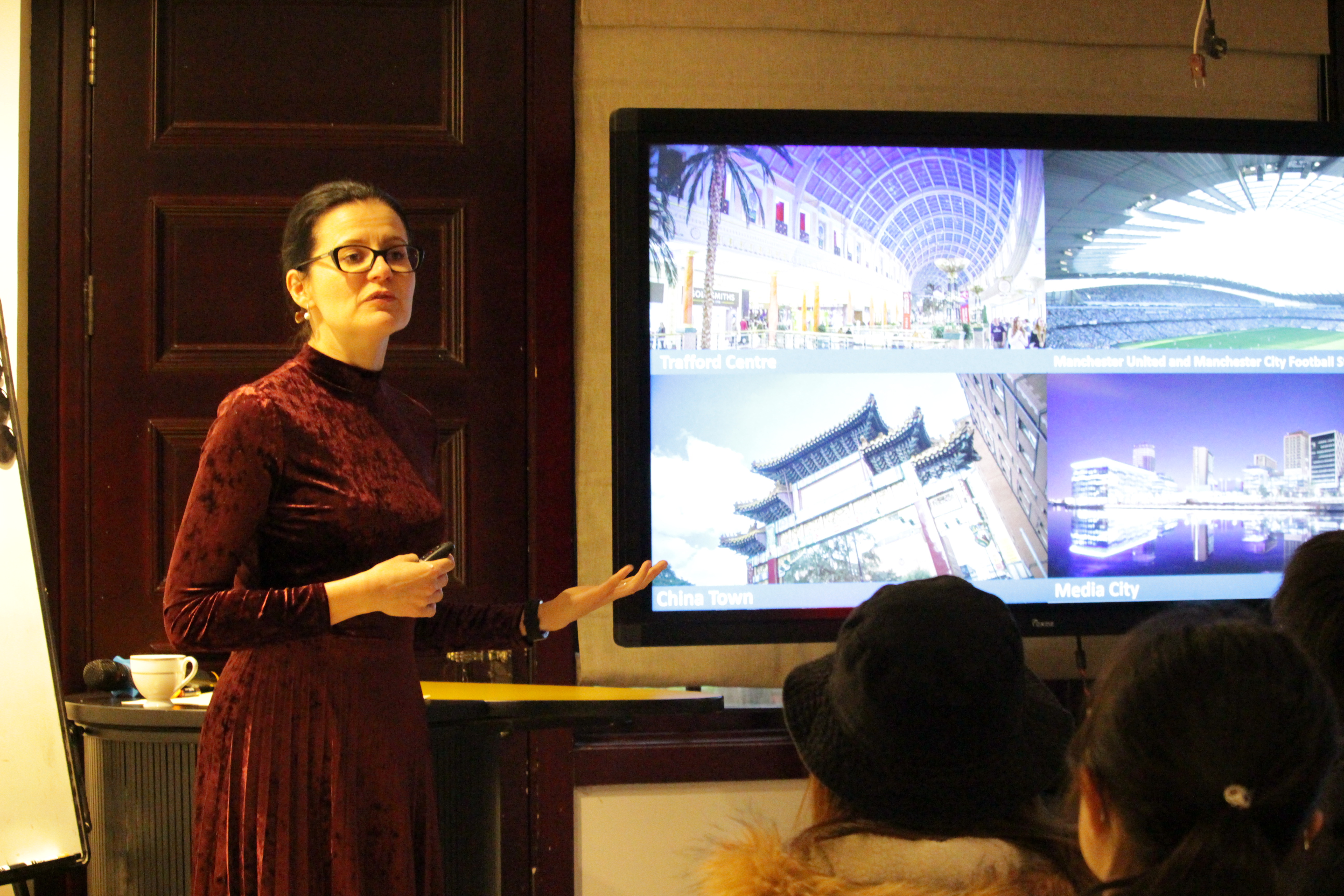 Professor Joanna Alder introduced Manchester Metropolitan University
Finally, Patty Wang, the eastern Asiamanager of Queen Mary University of London, gave us a very detailed introduction of the university.Queen Mary University of London, member of theRussell Group, is one of the UK's 24 leading universities. As we all know, London is the world's most popular city for the students who want to study abroad, and it has abundant resources such as museums and galleries for the students study there. In that case, Queen Mary University of London has a perfect location. It is in the heart of east London, one of the capital's most dynamic areas, where the students can enjoy the convenience and the free resources in the city. After the introduction of the university, she also mentioned the admission requirements for the students who are going to get further study there.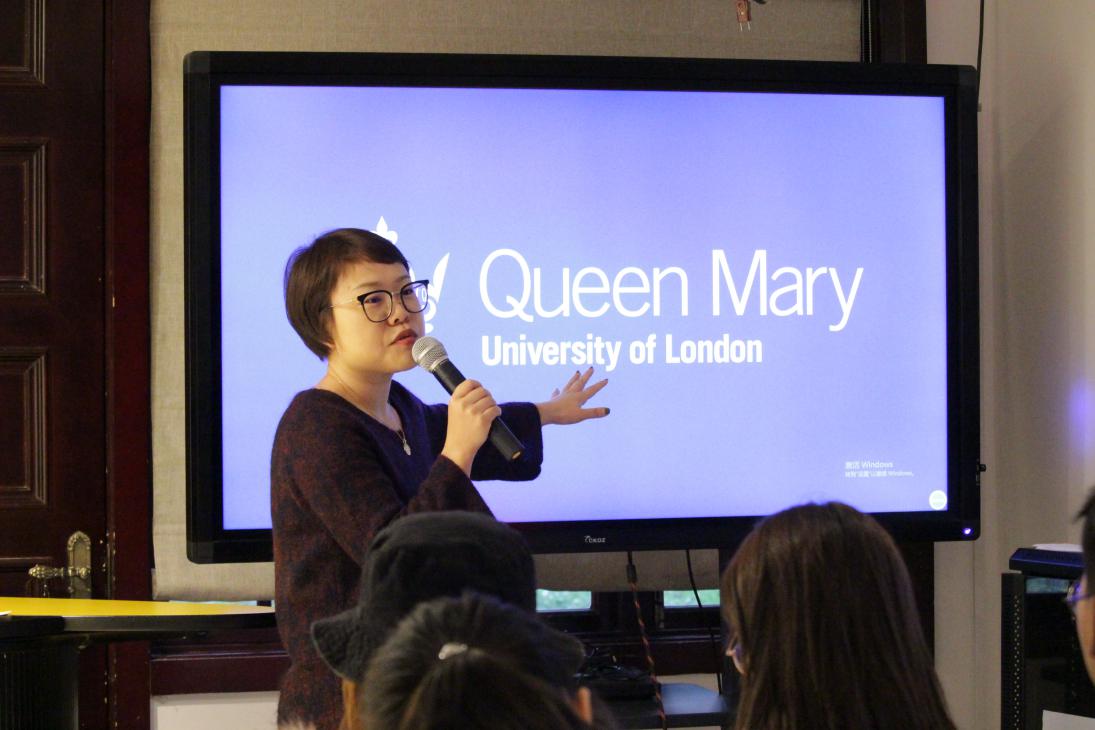 Patty Wang introduced Queen Mary University of London
After the session, the lecture hall was still crowded with students asking for the details of each university's programme. In the future, BCC will hold more sessions to offer our students a better platform to learn about the universities in UK and get further study abroad.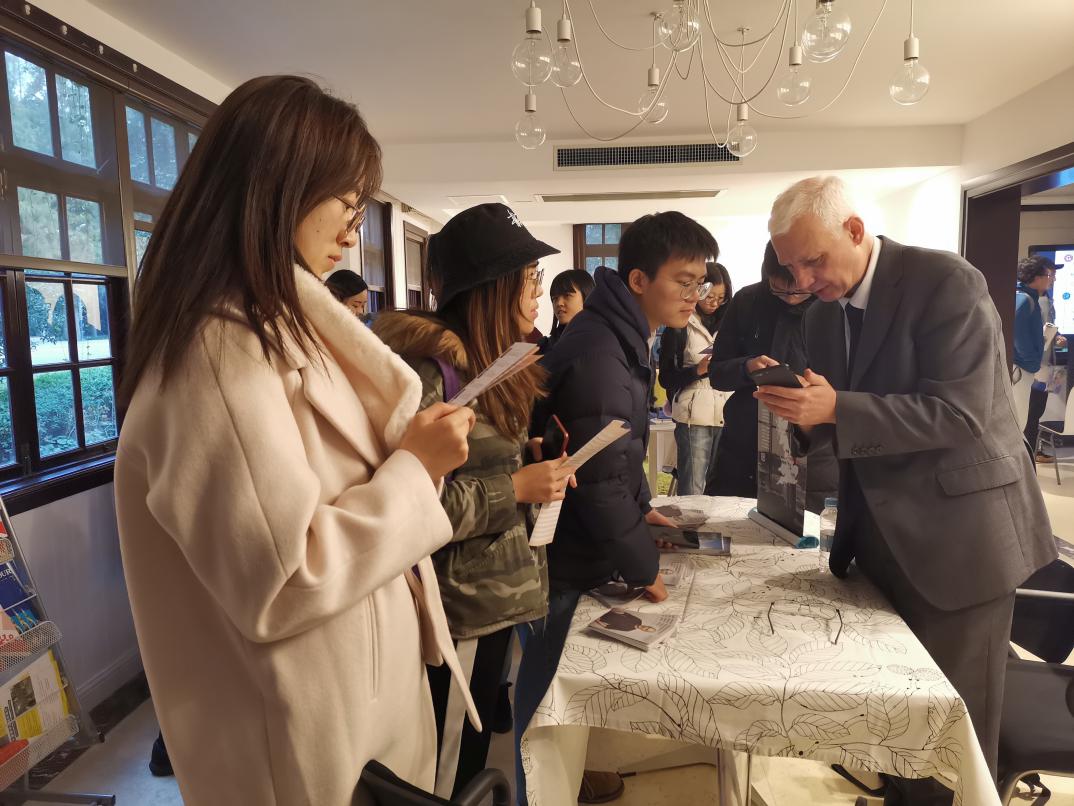 Students asked for details of each programme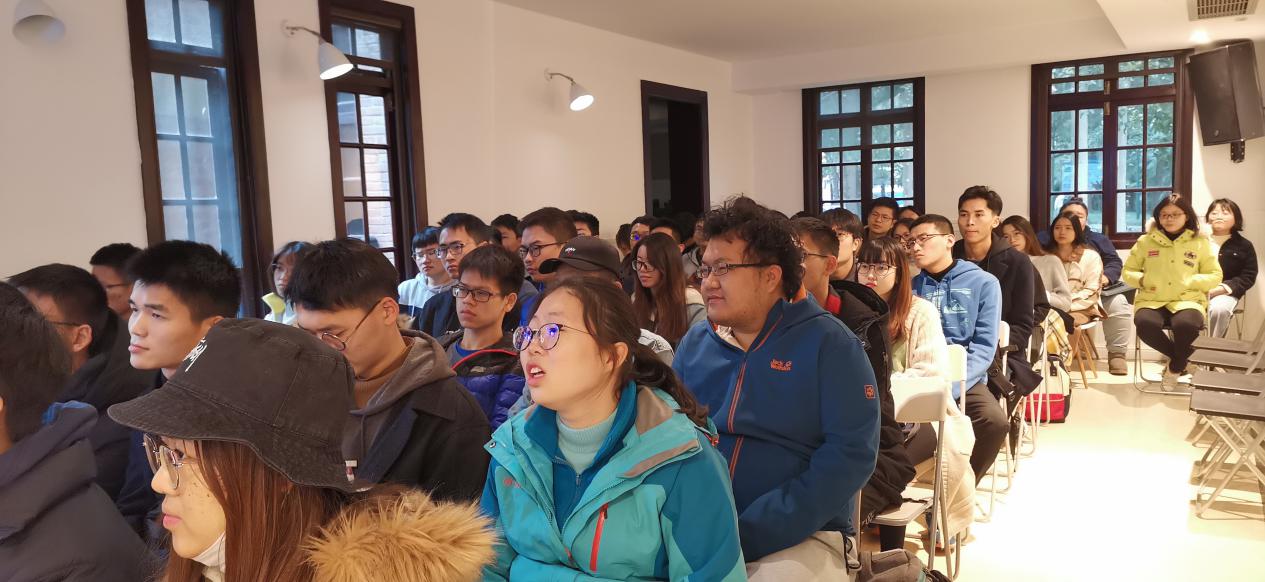 Students listened carefully at the introductory session l