On the afternoon of October 24th, hosted by Hujiang College, and the International Affairs Office, the 5th USST International Student Cultural Festival was held, which brought fantastic visionary, auditory, and gustatory pleasure to the USST campus.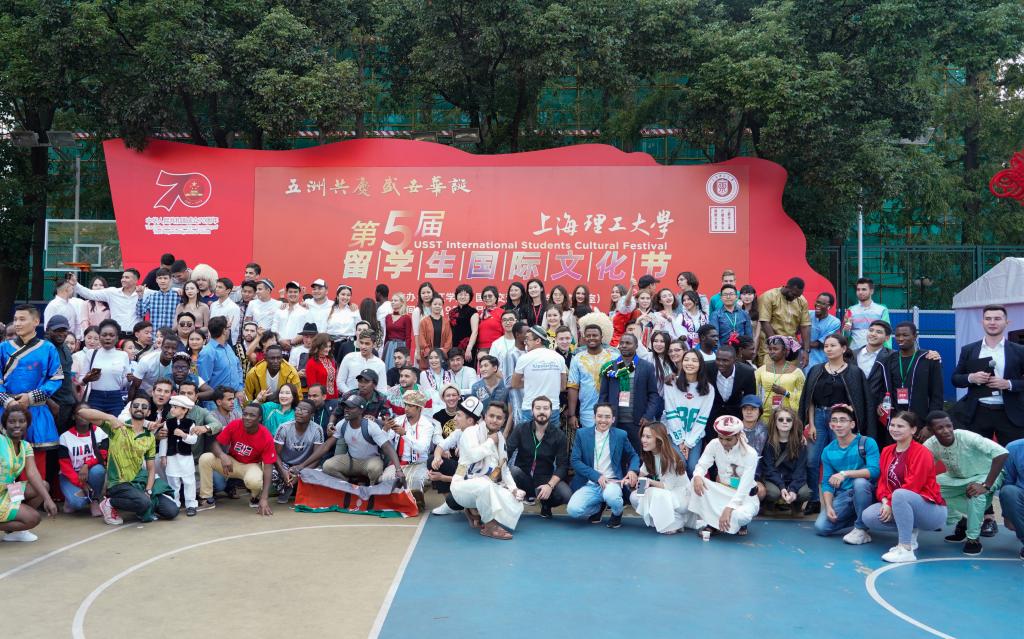 The Vice President of USST Cai Yonglian delivered a speech in a warm welcoming address and stated that this cultural festival demonstrates that China has built friendships, mutual trust and mutual respect with peoples from other countries, helping international students to have a better experience of the treasures of Chinese traditional cultures, getting them more familiar with China and helping them to share a friendly relationship with China, which establishes a great platform for communication for different cultures. He hoped that the Chinese and the international students could be actively involved in the new era and have more frequent and intimate cultural communications and also share in improving themselves.
The Vice President of USST Cai Yonglian delivered a speech in a warm welcoming address
Wu Jianyong, Secretary of Party Committee of USST visited the exhibition halls of different countries and showed appreciation for the culturally communicative platform established by Hujiang College where different delicious foods were also displayed. Wu Jianyong chatted with international students, asking advice from them about their campus life, and hoped that they will value their chance of studying abroad, studying hard and increasing their strength to be a bridge for economic and cultural communication. During the cultural performance, the lively dragon dance was in full Chinese flavor; the wonderful Sichuan opera created a lot of surprises; the dancing performance made by some students from Uzbekistan, Kazakhstan, Turkmenistan, Russia and other countries demonstrated a lot of attraction; the fashion show caught a lot of attention; the Chinese languages sung by international students was moving; international students recited poems in many languages, expressing the best sincere blessing for the 70th anniversary of the founding of the People's Republic of China and the most faithful love for Chinese traditional cultures. The whole cultural festival was cheerful and had a pleasant atmosphere. After the performance ended, both Chinese and international students sang songs and danced in the center of the square and all took photos with each other.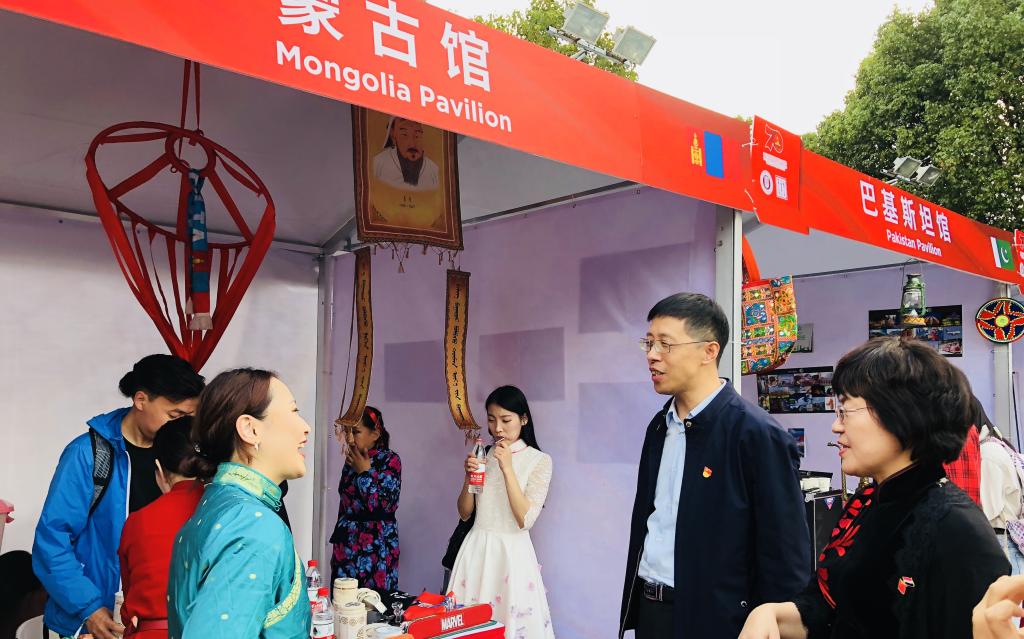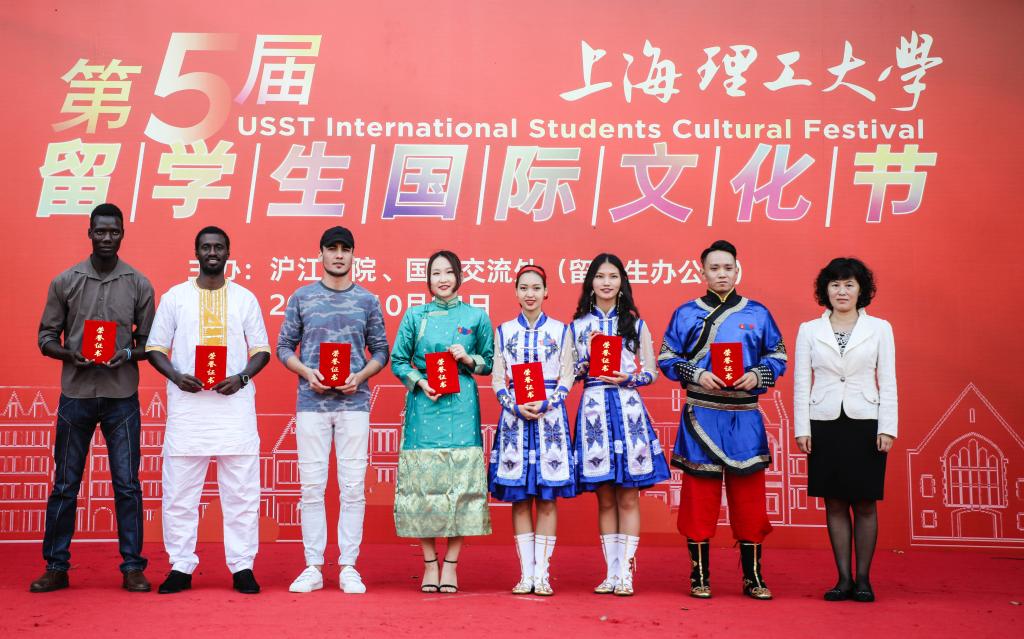 The International Student Cultural Festival took place in 23 halls. Each hall was meticulously designed and arranged by some of the international students, and made teachers and students more familiar with different cultural features. At the same time, Chinese calligraphy and conventional cultural paper cutting let people explore a funny kind of cultural travel. More than 1000 international and Chinese students joined in the cultural festival.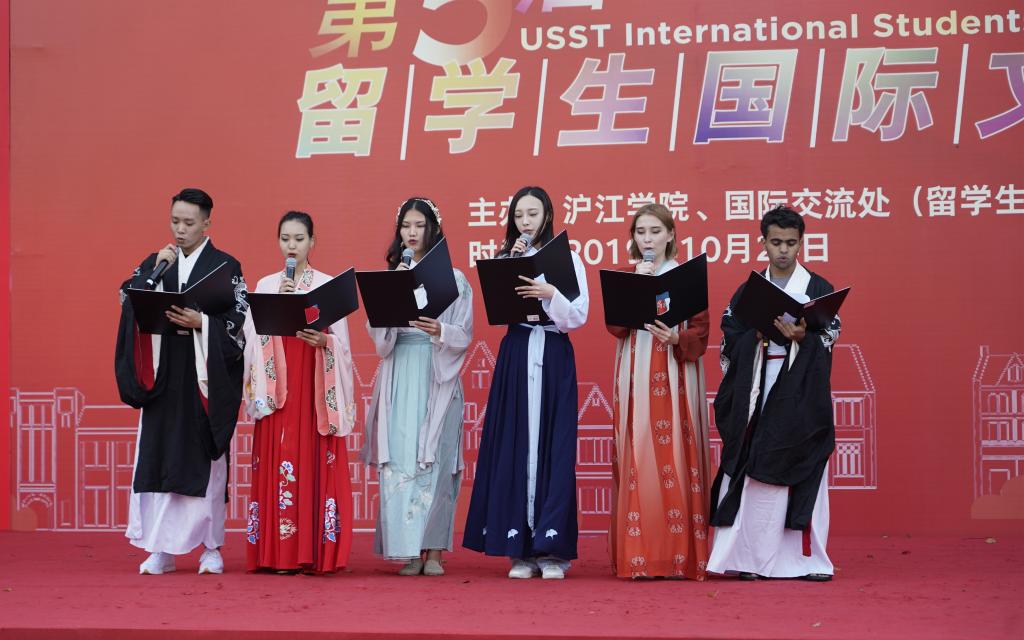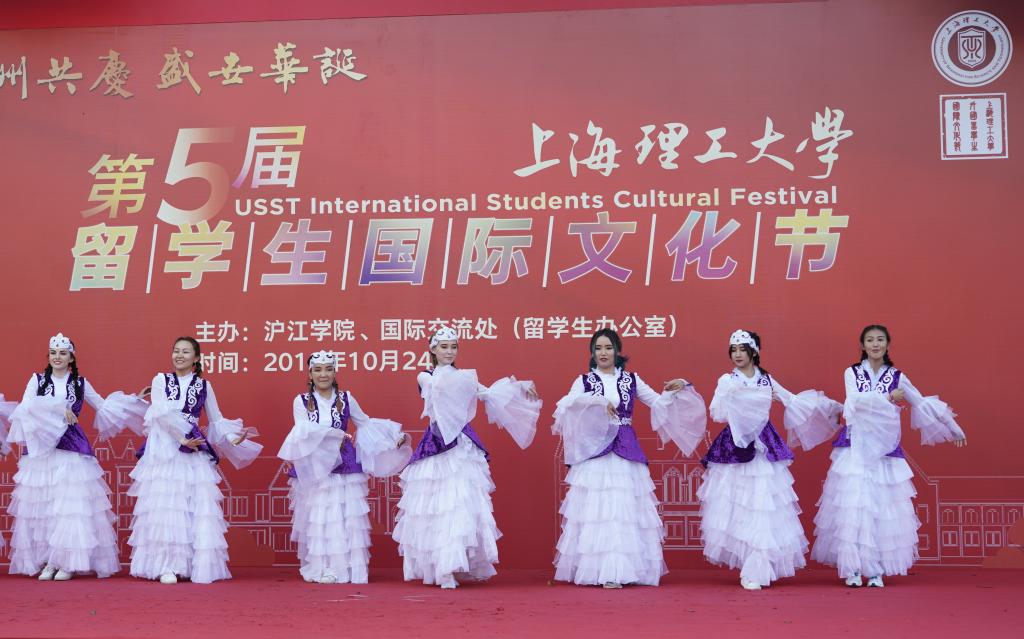 As a characteristic campus activity, the International Student Cultural Festival establishes a cultural communicative platform for Chinese and international students to communicate in different cultural contexts, which enhanced understanding, promoted friendship, enriched campus cultural life, helped foster a campus atmosphere based on cultural understanding, inclusiveness, openness and positivity.