The Fourth Round of "Ichi-go ichi-e -- encounter the beauty of handwork" Cultural Experience Activity Was Successfully Held in JCC.
On the 19th of November, the Japanese culture center of our school held the fourth round of cultural experience activity 'Ichi-go ichi-e -- encounter the beauty of handwork'. This activity invited Ms. Kameda from Japan as the teacher, and the content of the activity was to make "preserved fresh flower".
Before the activity, Ms. Kameda introduced the use of materials and tools, and made an example by herself, encouraging participators to operate freely. Of course, everyone was urged to pay attention to safety in the process.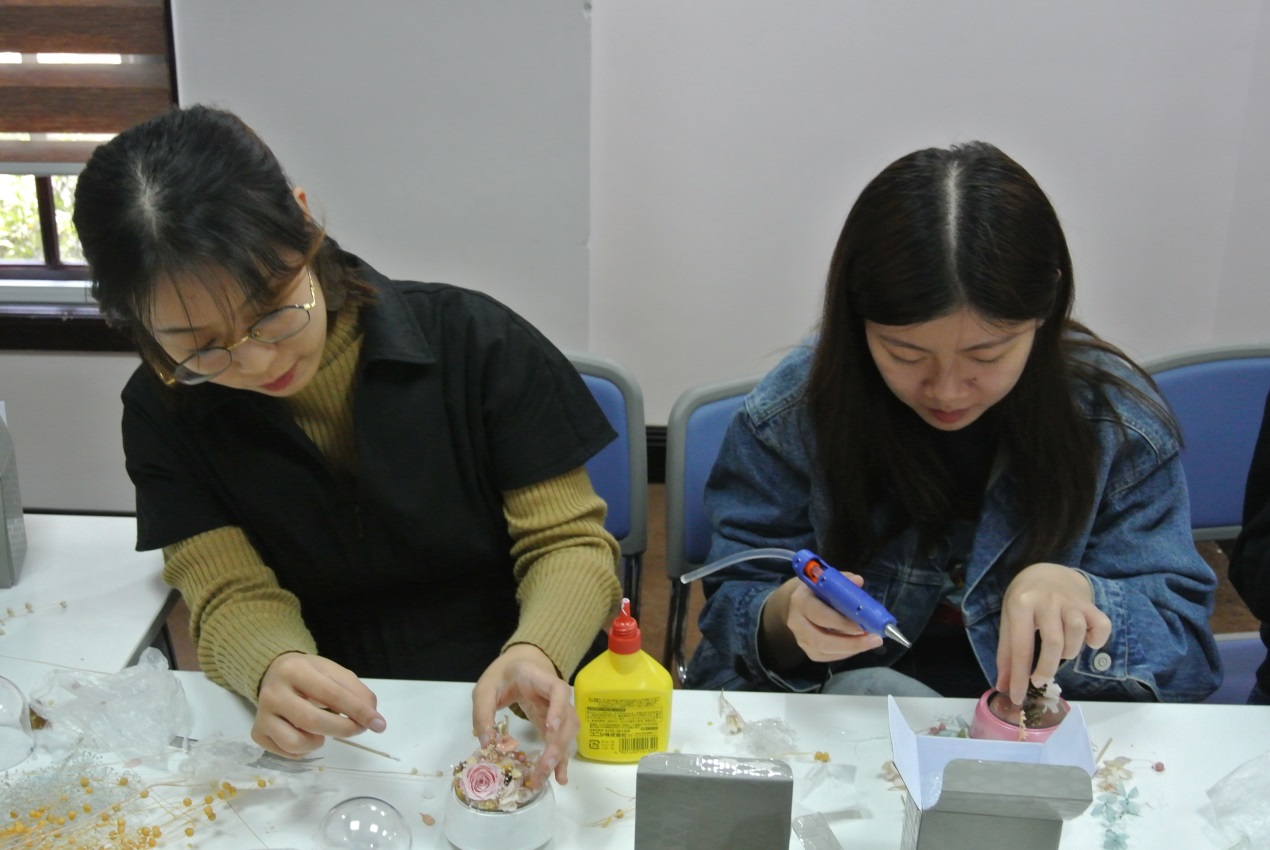 The process of making preserved flower requires much elaboration and time, so in Japan the handmade activity is carried out as an event to cultivate patience, Japanese children can get exposure from which in an early age to cultivate patience. After the making process, Ms. Kameda and the classmates also exchanged topics about Chinese and Japanese culture, during which they had a deeper understanding of each other's nation.
Finally, thanks to teachers' guidance as well as students' careful production, students successfully made preserved fresh flower, and posed for a group photo with their exquisite works to mark the precious moment.