From 3:00pm to 4:30pm on 6th, November, the first IELTS Corner was held at the British Cultural Centre. Mr. Stephen Graham was today's speaker to introduce some practical skills of IELTS speaking to the students of USST.
The lecture was started with his distinctive self-introduction with several numbers, related to his experience with China and IELTS. He is a language professional with extensive British Council executive and IELTS examining experience, who now runs his own education consulting corporation.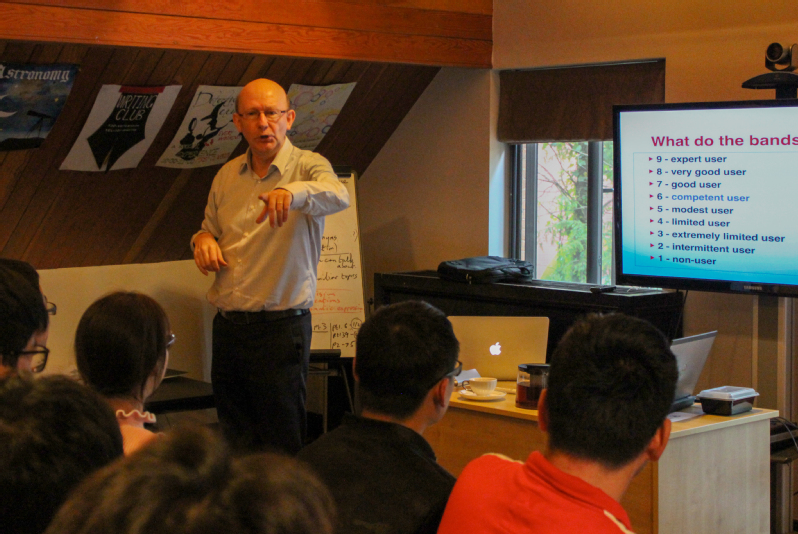 First of all, Mr. Graham generally explained the meaning of every band in IELTS's speaking score. It is also amazing to know that getting 9 was so difficult that some of the native speakers were not capable to achieve it. Then he dilated three parts of speaking tests and made a detailed explanation of every part. In the meantime, he emphasized a couple of common mistakes that must be avoided by students, such asmemorization and inaccuracy. With regard to how toachieve the score more than 7, he mentioned the methods in fluency&coherence, lexical resource, grammatical accuracy, and pronunciation. Besides, in order to helpstudents understand better, he asked them to practice a two-minute exercise with their partners. In the end, Mr. Graham gave some more suggestions on IELTS speaking test such as how to avoid nervousness during the test and answered all the questions patiently.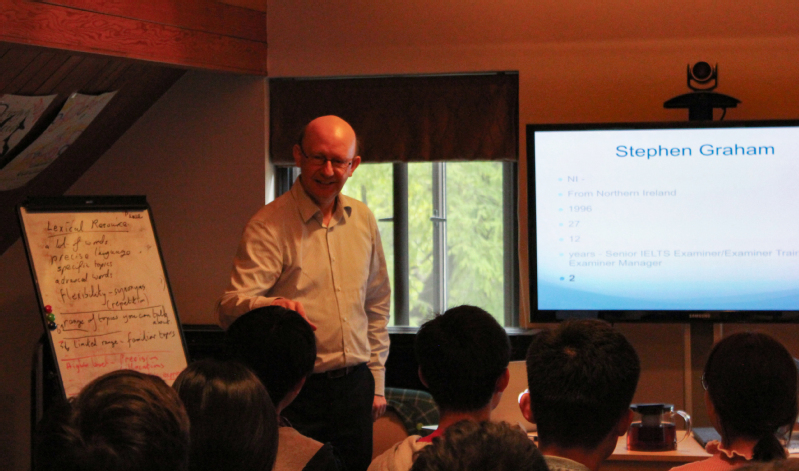 It was such an informative speech that everyone has learneda lot and been given useful advice to their IELTS and English learning. We were all looking forward to the next IELTS Corner session at the BCC.