On the morning of 23rd Mar, 2018, a ceremony for the appointment of honorary professor Robert Diaz, dean of Curtis Institute of Music, and the "Music and Life" music lecture was held in Hujiang Concert Hall of USST. Vice President Tian Weifeng, executive deputy dean and party branch secretary Chen Hong, deputy director of Personnel Department Yang Ailing, deputy director of International Affairs Office, Cai Hui, and nearly 100 teachers and students attended this ceremony.
At the ceremony, VP Tian delivered a welcome speech. She said that in order to better inherit the long history of music education and cultivate more and better students with humanistic artistic feelings for society, Hujiang Music Department successfully declared a Shanghai Culture and Education Project in 2017— - Curtis Diaz Music Studio where Prof. Diaz was hired as Chief Guidance Specialist. It is expected to comprehensively improve the studio's ability through the guidance of professional teachers, integrate music into study and daily lives of USST students through music classes and art practice, so as to cultivate high-quality talents who are capable of both arts and science.
Then, VP Tian issued a letter of appointment to Professor Roberto Diaz, officially hiring him as an honorary professor of USST.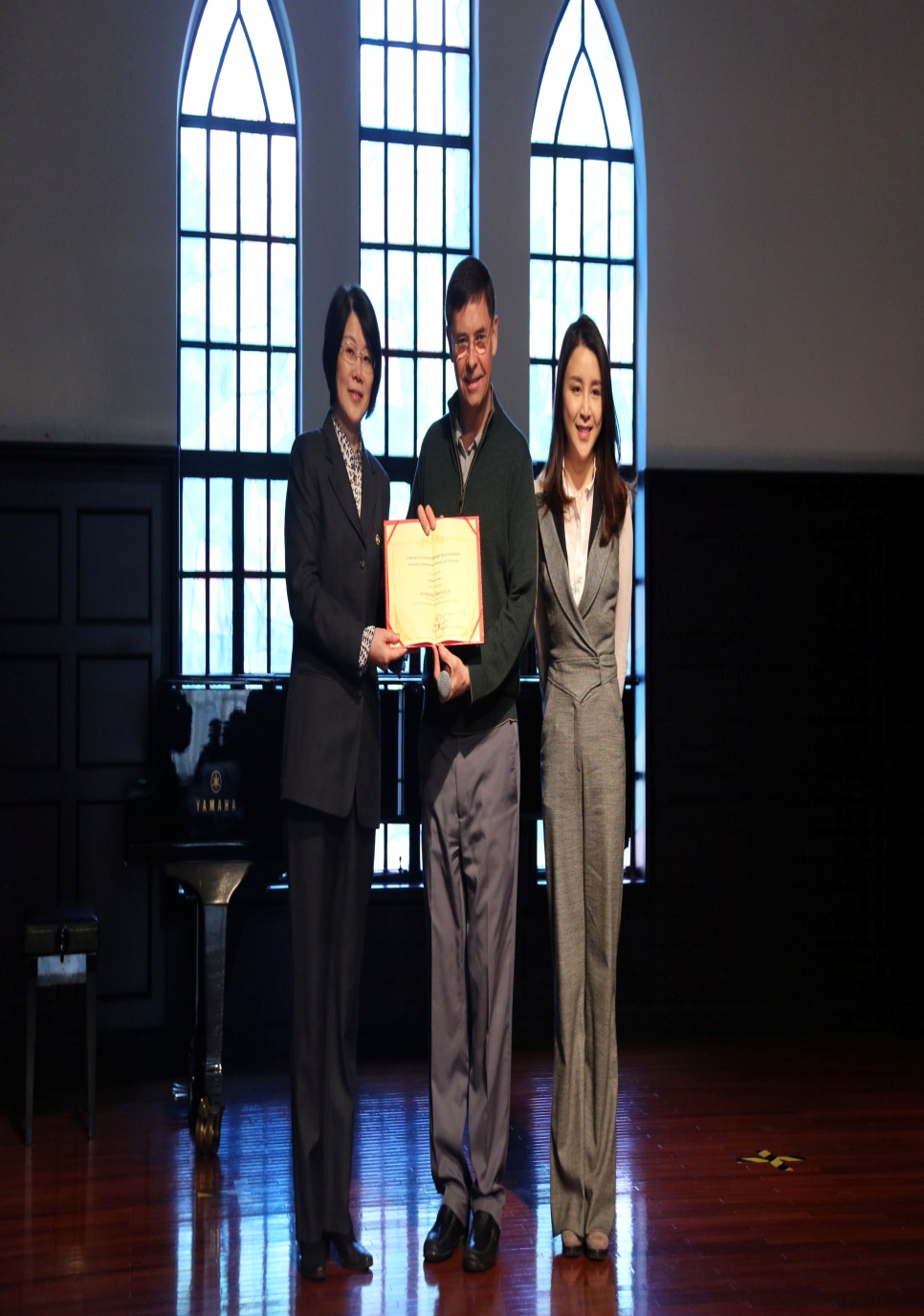 VP Tian Issuing Appointment Letter to Prof. Roberto Diaz