On September 16, Christiane Fritze, President of Hochschule für Angewandte Wissenschaften Coburg led Dr. Inga Emmerling, Coordinator of Master's Cooperative Program and Dr. Markus Neufield, Director of Transformation of Technological Achievements to visit our university. President of USST Ding Xiaodong, Vice President of USST Cai Yonglian met them. Heads of International Affairs Office and School of Optical-Electrical and Computer Engineering from USST joined in the talks.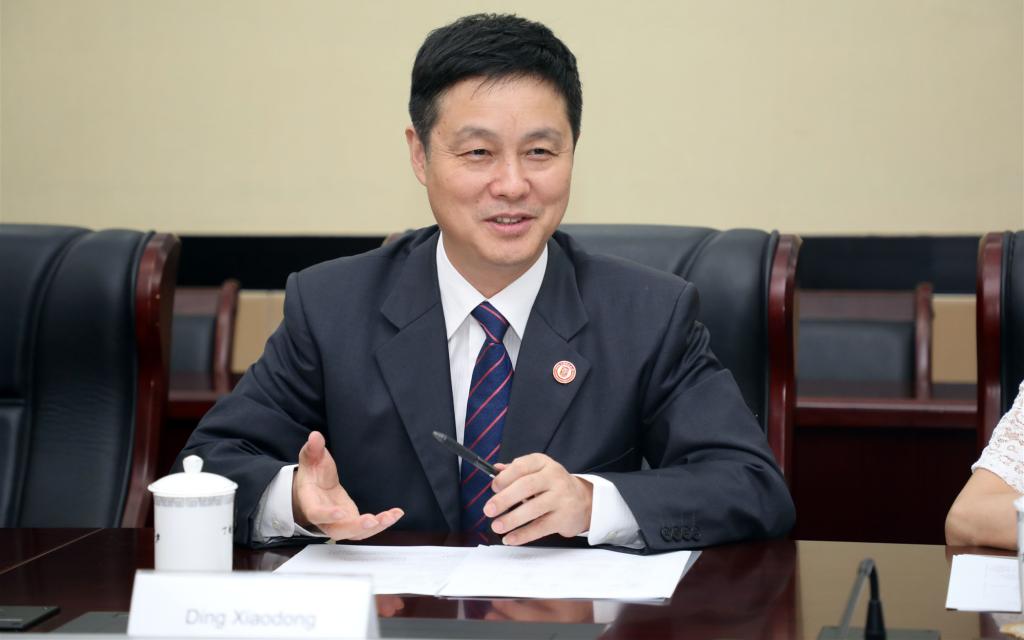 Ding Xiaodong extended a warm welcome to the delegation led by Christiane Fritze and briefed them on the history, latest development, disciplinary construction and international collaboration and exchanges. He noted that USST was listed in Shanghai High-level University Construction Project, and it faced major development opportunities and challenges. Not only USST put emphasis on scientific and research development and transformation of academic achievements but also paid attention to internationalization and collaboration with overseas universities. He pointed out that USST attached importance to collaboration and communication with Germany Science Universities. He hoped that both universities continued to strengthen communication, and deepened the collaboration between two schools.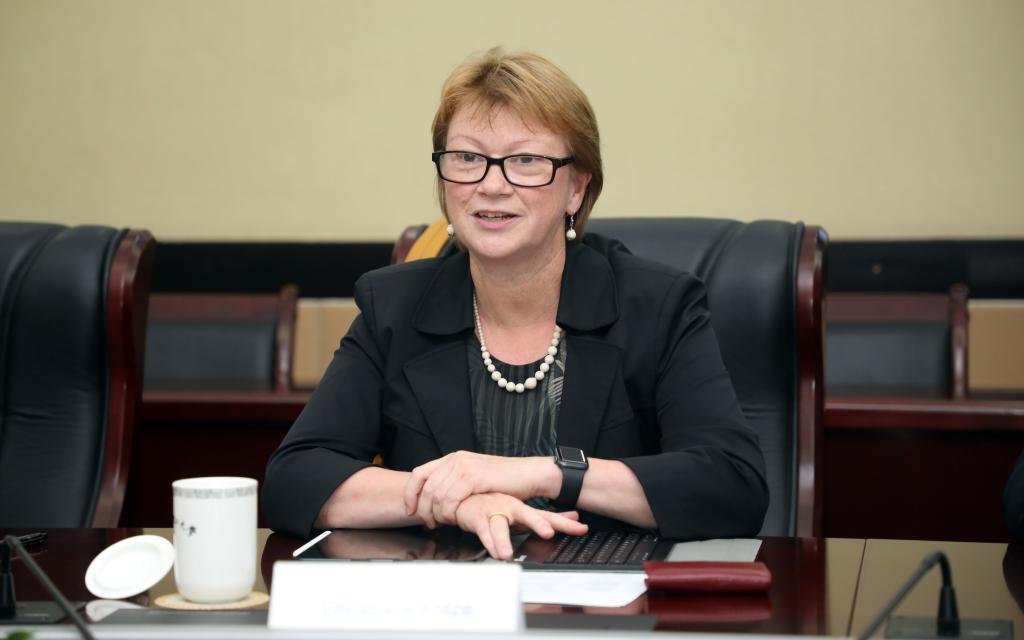 Christiane Fritze expressed in his speech that Hochschule für Angewandte Wissenschaften Coburg attached much importance to collaboration and communication with USST. He noted that both universities could find new professional collaboration and double degree collaboration in areas such as 3D printing, industrial design.
After talks, the delegation visited Germany Cultural Exchange Center in Shanghai International Cultural Park and apartments for international students.