A grand Christmas party which is an exchange meeting between teachers and students was held on 25th December, 2012. Chinese and Japanese teachers and students from USST as well as Japanese students from Tongji University and Fudan University were invited to the party. They gathered here and spent a wonderful Christmas night.
The vibrant Japanese center was decorated elaborately, having the atmosphere of Christmas and making people feel the warmth of home general. The striking Christmas tree was decorated with ornaments and little cards in which students wrote their wishes for the coming year 2013.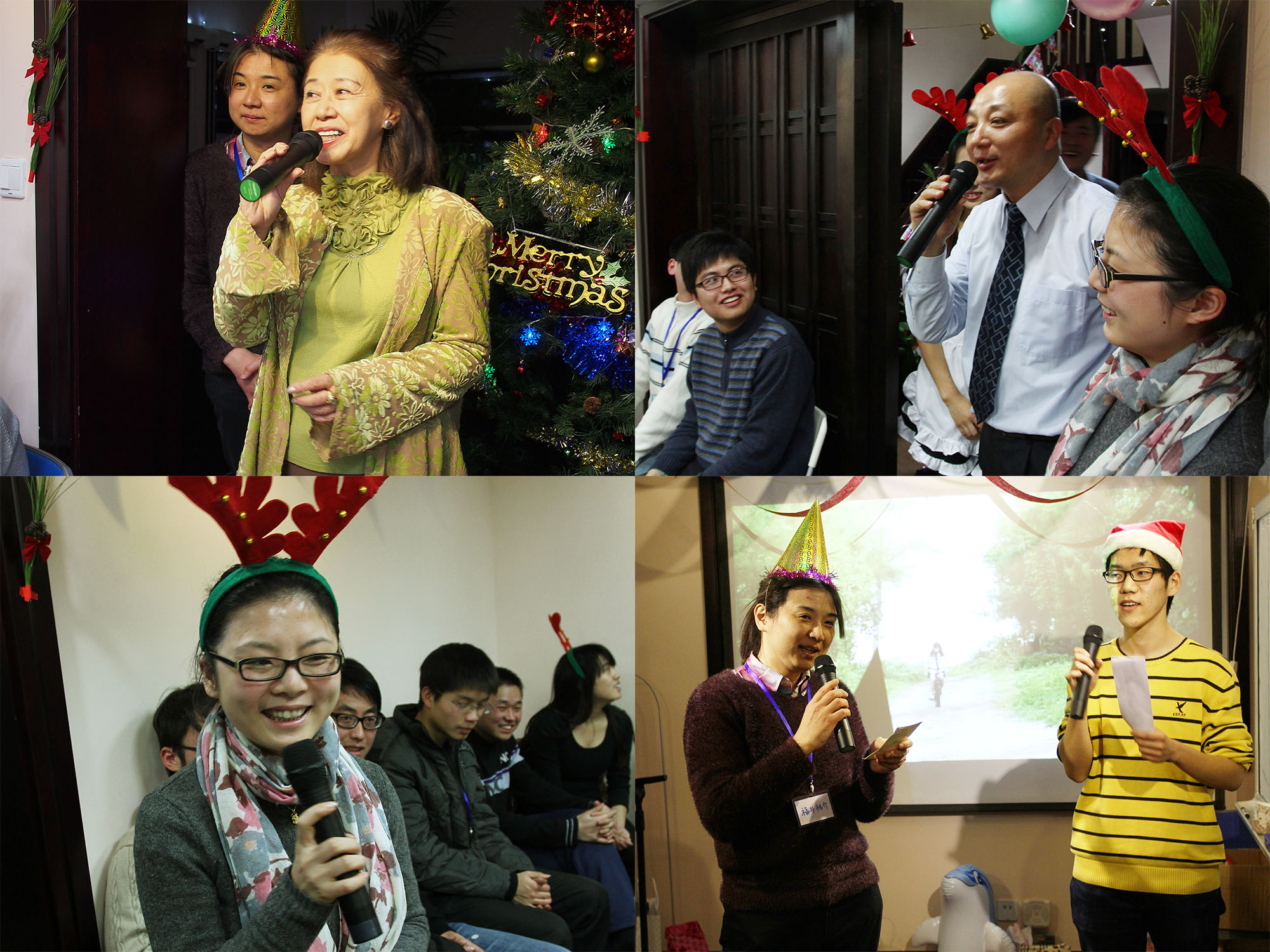 The party started with lively Christmas songs. Ms Kudou, the honorary chairperson of Japanese center and Prof. He, the executive director, did a brief acknowledgement and bless-praying. Then student representatives who have taken the special courses of the Japanese Culture Center shared their experiences and sentiment of studying in the center.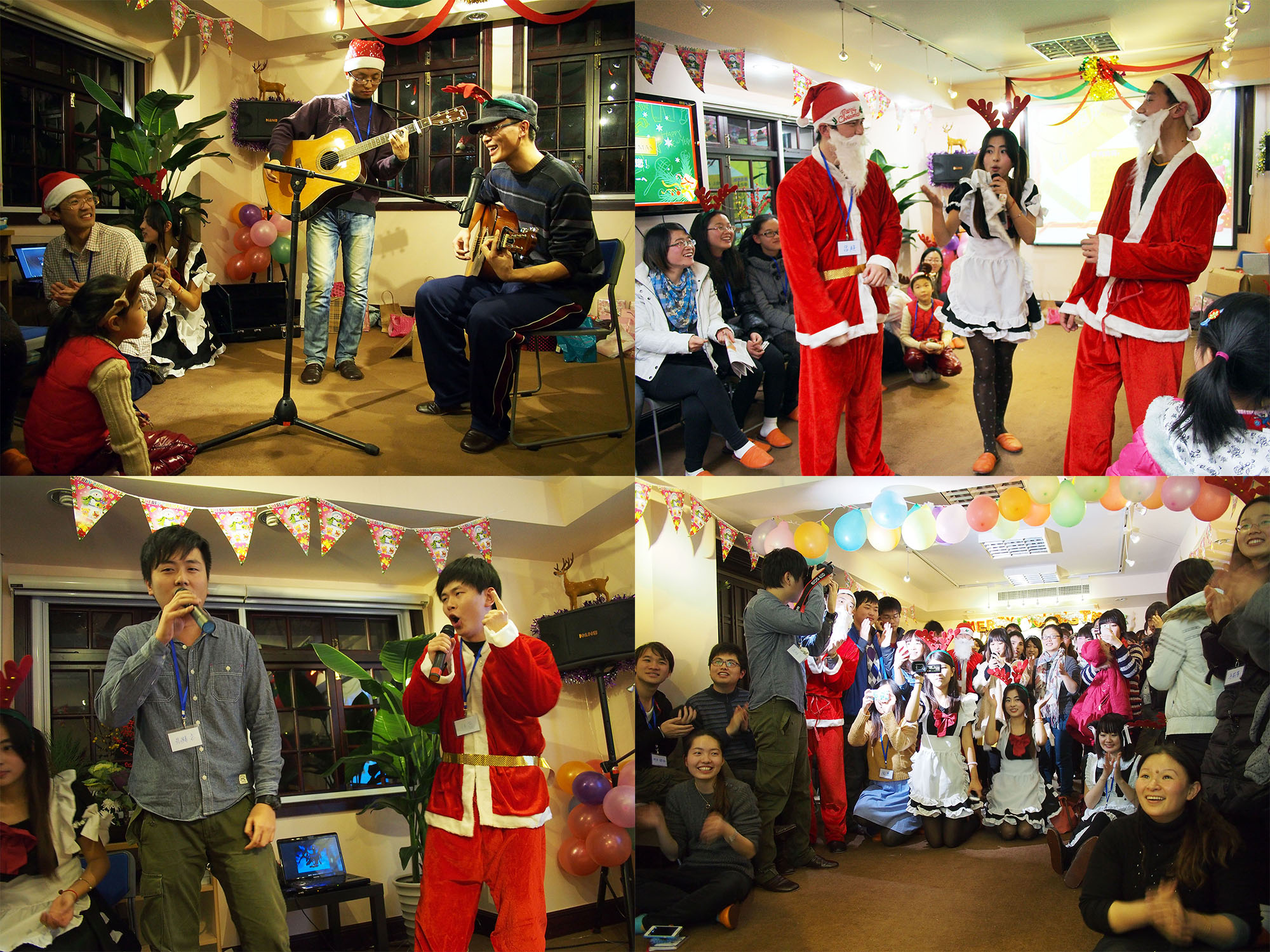 The following shows and games ignited the passion of the guests. Through the games, they communicated and deepened mutual friendship, leaving the center full of laughing. The center prepared guests with Japanese specialty snacks to experience the happiness of having Japanese culture.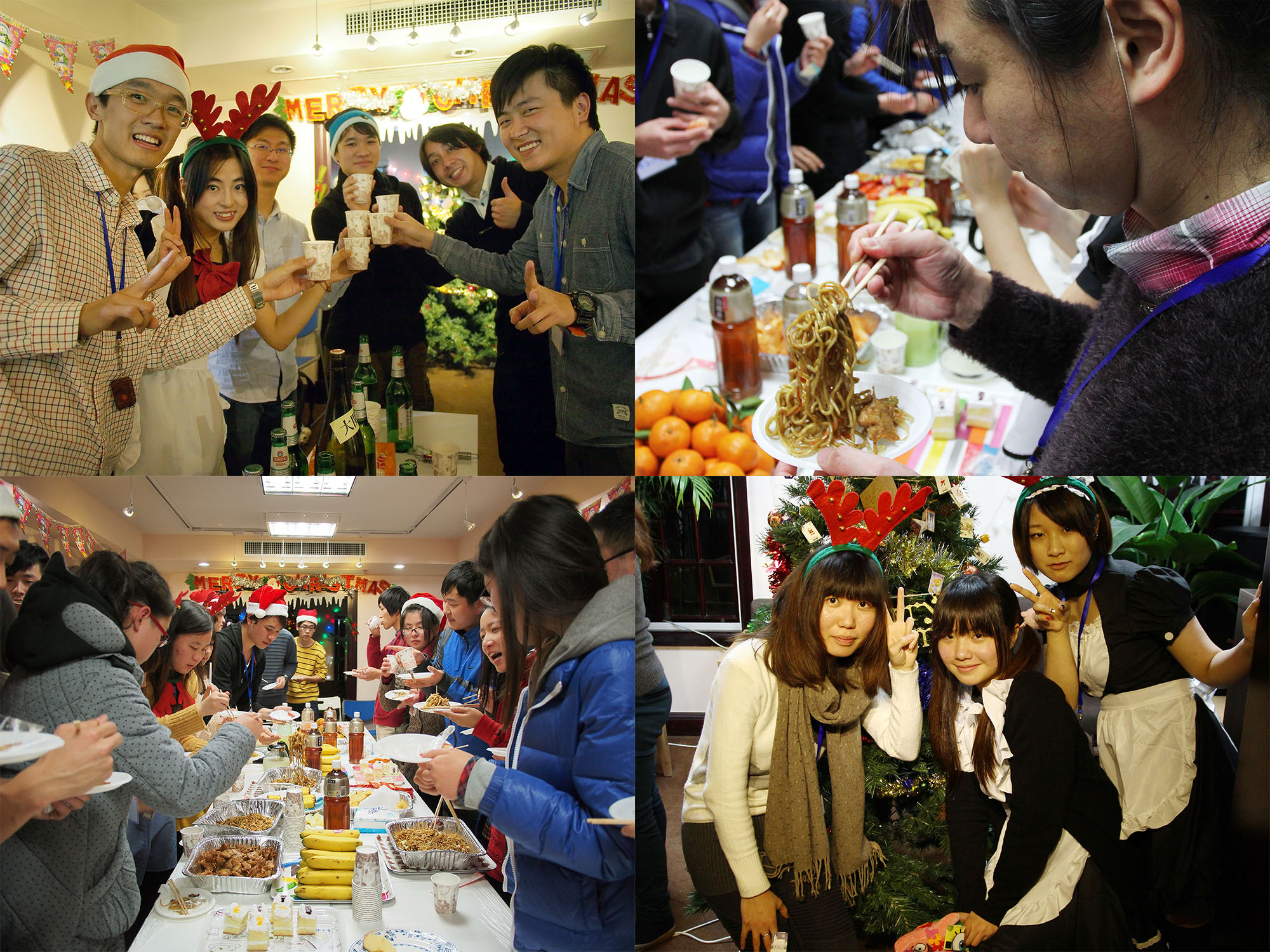 On this beautiful night, students and teachers left their lovely smiles in the Japanese center. This will be doomed to become unforgettable memory for the guests forever.