On December 11th, Mr. Ikuro Seiichi, the vice president of Yamato Transport (China) Ltd. Company, visited Japan Cultural Center of USST and delivered a lecture named "Japan Transport's development in China".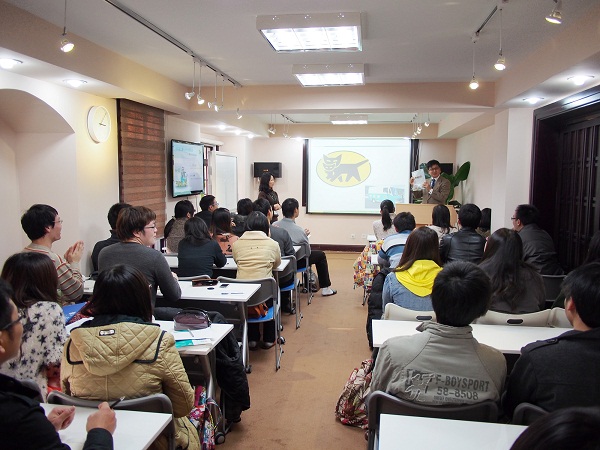 As the second-oldest trucking company, Yamato Transport of Japan was founded in 1919. On August 10th 2009, Yamato Transport (China) Ltd. Co. was established. The logo of Yamato Transport depicts a black cat which is holding its baby cat in the mouth and delivering the latter quite carefully, which symbolizes the enterprise tenet of providing careful transport survive for clients.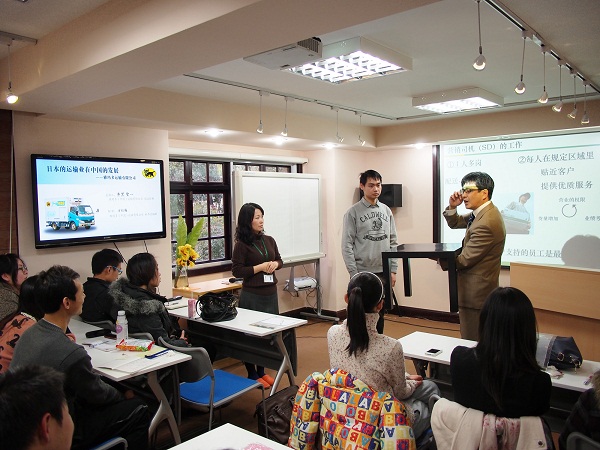 The lecture centered around the history of Yamato, the birth of delivery service and its development in China, which reminded us the difference between Chinese and Japanese transportation industry. Moreover, the people-oriented service of Japanese enterprise moved the audiences and impressed everyone deeply.