On December 12, 2012, the Piano and Cello Concert was held at Music Hall. This concert is a program of the American Culture Center of the University of Shanghai for Science & Technology and has been supported through a partnership between USST and the University of North Dakota.
Simona Barbu (Cello) and Nariaki Sugiura (Piano) presented us the works by Johannes Brahms.
- Sonata for Piano and Cello in E minor, op. 38
- Sonata for Piano and cello in F major, op. 99
- Scherzo for Piano and Cello C in minor WoO.2 (transcribed by Nariaki Sugiura)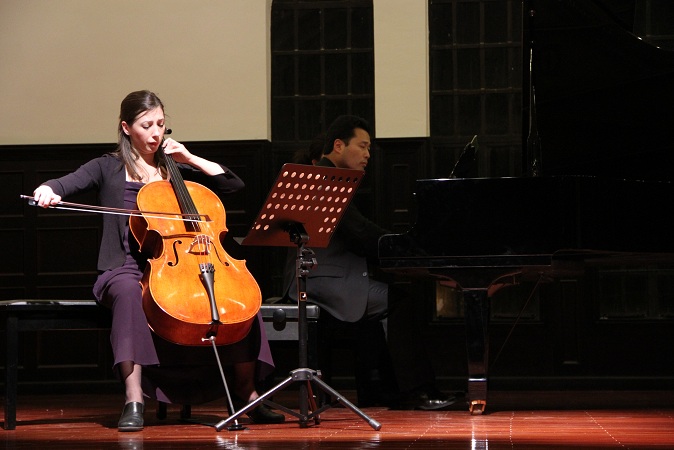 The musicians are members of the faculty of the University of North Dakota and have performed in concerts and music festivals in the United States, Europe, China and Japan.
As mentioned by Jennifer Tarlin, director of American Culture Center, although Nariaki is from Japan, Simona is from Romania, and the music works are by a German composer, this actually is the meaning of American spirit: melting pot.
After the concert, students communicated with the musicians. They expressed that through music they got to know American culture better.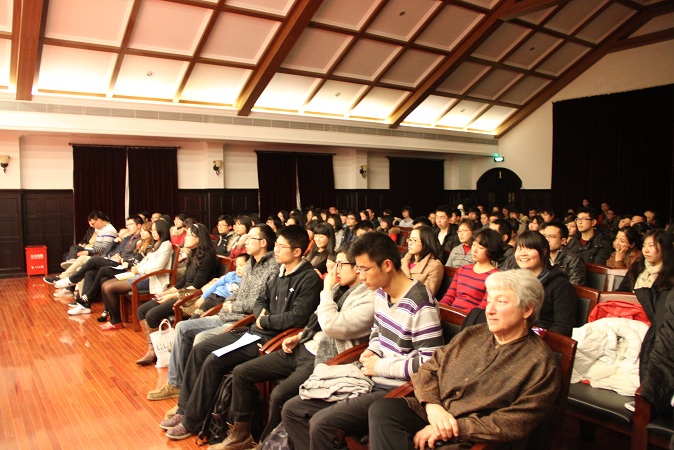 International Affairs Office
Photographer: Niu Ya-qi